Optimize Your Website
For most websites, on-page optimization is the most important thing for improving SEO. Small changes such as fixing broken links and missing Alt tags can have a hugely positive impact on your online presence.
We can also help you to optimize your website content and keep it error free. Monsido gives you the ability to check for such things as misspellings, grammatical errors, readability, and more.
People like to visit websites that respond quickly, work on mobile devices, and are easy to navigate. If you want your website to rank highly, get more traffic, and satisfy users, checking your website's quality is an absolute must.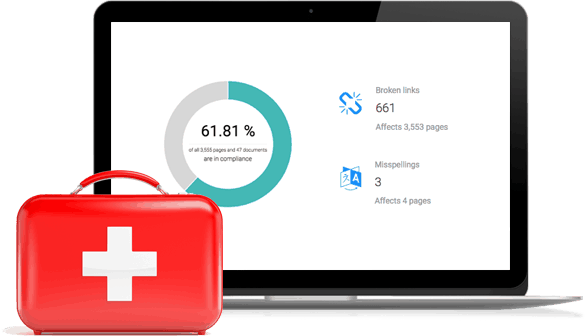 Optimize Your Online Presence!
We Help Organizations Worldwide