More inclusive, accessible, and error-free school websites.

The Monsido all-in-one web governance platform includes all the tools schools need to keep their websites trustworthy and compliant with accessibility and regulatory or branding standards.
Monsido automates the process of fixing and addressing website errors across content, accessibility, brand policies, and more. Whether you're a school district, private high school, or any other educational institution with one or a hundred domains. Monsido helps you take control of your websites by easily identifying errors and prioritizing issues.
Serve your entire community with an accessible experience
Deliver a superior and inclusive experience for all website visitors. Schools have been exposed to a rise in complaints due to not being fully compliant with web accessibility regulations. Monsido Accessibility allows you to make a game-plan to protect your school and make your website more accessible for the entire community.
Make your website more trustworthy
Be a role model and eliminate errors and issues that can lead to distrust like misspellings, broken links, or inconsistent branding. Monsido gives you the tools to provide clear, up-to-date, and search-optimized content that informs, builds trust, and aligns with your school's goals. You can also build rules that flag content inconsistent with your school's policies and ethics to maintain a strong connection with your school community.
Provide an accessible website
Optimize website experience and ensure citizens can find and understand the content that they need.
Stay on top of content trustworthiness
Manage every aspect of website content quality to build trustworthy relationships with students and parents. Ensure website content is correct, updated, relevant and integrated with your school branding.
Easily manage multiple sites by assigning multiple roles
Group users and easily assign website tasks. Larger teams can also delegate tasks to relevant departments through user permissions.
Improve recruitment, admissions, & engagement
Monsido helps you automate finding and addressing regulatory compliance violations on your digital presence.
Track progress and simplify reporting
Improve your user journey by analyzing website engagement and measuring improvements with detailed historical reports.
Quickly remediate errors with reports and alerts
Address errors with automated website scans, prioritization features, and get recommendations for remediation.
Features That School Organizations Love
Monsido helps Schools improve their websites by offering the web governance tools needed to build trustworthy sources of information for students and parents, ensure compliance with accessibility standards, and enhance their branding and reputation.
Accessibility

Maintain an inclusive site experience by consistently tackling accessibility issues in line with WCAG 2.1 and getting helpful recommendations on how to prioritize and improve compliance for regulations like the ADA and Section 508.

Quality Assurance

Build trust with students, parents, and faculty on your website by empowering content authors to fix errors like misspellings, broken links, broken images, and complicated jargon before your users catch them.

Content Policies

Keep your audience engaged and informed by addressing out-dated or off-brand content violations with powerful policy scans that find exactly what you do not want on your site for quick remediation.

Statistics

Understanding what your visitors are looking for and how they behave can help you to identify the number of visitors on your different pages and any problem areas that require your immediate attention.
Trusted by Hundreds of Schools
300+

Schools using Monsido worldwide

2000+

Users building better Education websites
Our school webmasters are librarians or school teachers, and Monsido makes it easy for them to know exactly what they need to correct on the website on a weekly basis.
Emily Martin
Communications Specialist at Dalton Public Schools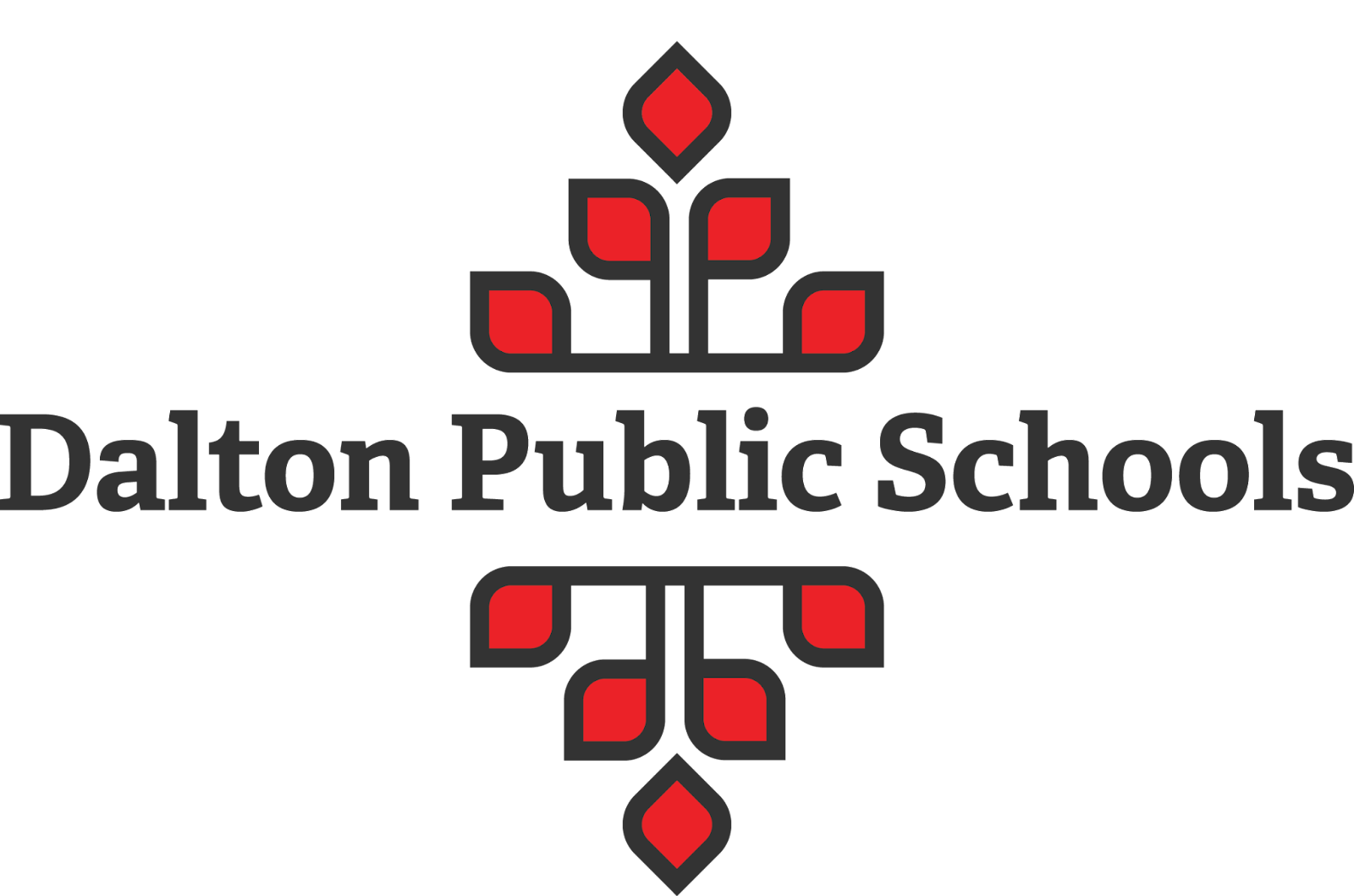 Want More Information on Accessibility?
Get the datasheet to learn more about the product and how you can benefit from it.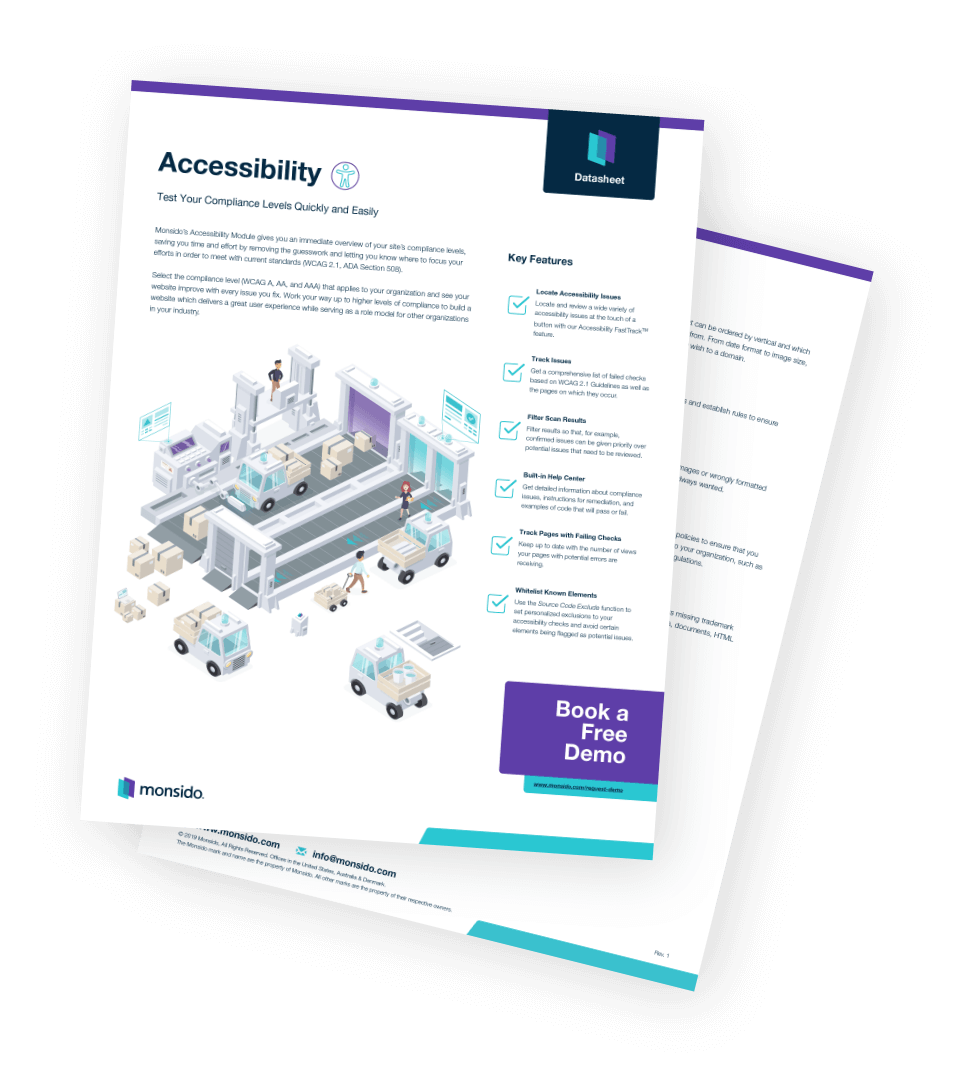 Make Your Website Better With Monsido
Find out how Monsido's tools can make your website optimization process efficient and effective.