Monsido for Marketing & Communications
Take the headache out of website maintenance, so you can focus on the big picture.
The most common challenges for Marketing teams
Lack of time and insufficient resources
Ineffective and manual website management processes
Maintaining high-quality website content
Lack of transparency within the organization
Accountability of content creators from other departments
Marketing and Communications teams deserve better.
Monsido has the solution to help them succeed.
Our Solution for Marketing & Communications teams
Automate finding and remediating website errors

Regular scans by Monsido enable a proactive approach to finding errors across the website, including finding misspellings, broken links, brand and style inconsistencies, accessibility issues, and more. Immediately correct errors, or easily hold content creators accountable.

Manage resources and increase efficiency

Optimize the time spent on and the costs associated with website maintenance. The Monsido platform prioritizes errors to ensure that duplicated issues or issues on your most visited pages can be addressed first and gives recommendations for addressing these errors.

Consolidate platforms for website optimization

Increase efficiency and reduce costs by consolidating marketing, communications, and digital tools by using Monsido's innovative all-in-one platform. Beyond quality assurance and digital compliance, Monsido offers powerful optimization features for SEO, website analytics and performance, uptime, heatmaps, and more.

Improve transparency and streamline reporting

Increase transparency and accountability by grouping, assigning, and delegating website management tasks to relevant teams through user permissions. Easily track your website's improvements, measure your KPIs, and give management insight into your team's hard work and progress.

Speed up your redesign and safeguard your investment

Launch sooner with fewer errors and see valuable results quickly by using Monsido in your redesign. Increase efficiency in asset and content audits; keep your vendors and teams accountable; check your website's quality, performance, and accessibility before launching; and stay on top of post-launch website maintenance.
Less manual maintenance means more time for high-impact tasks.
Get a free website scan and see how Monsido's web governance platform works.
Trusted by Hundreds of Marketing Communications Professionals
Having Monsido saved us a lot of time during our migration process, as it allowed us to have a larger team help us with the migration - yet still have the peace-of-mind that Monsido would catch any errors that slipped through the cracks.
Anja Rasmussen
Digital Communications Coordinator

The reports from Monsido have given me a structured way to give feedback to our content editors and create a system of accountability to keep our website error-free.
Tobias Henderson
Communications Coordinator

More Resources for Marketing & Communications Teams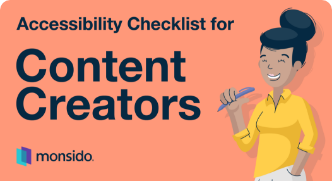 Accessibility for Content Creators
Checklist of things to consider when creating a new accessible webpage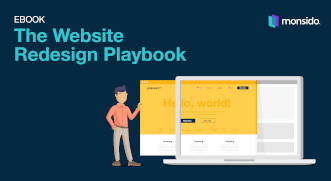 The Website Redesign Playbook
The marketer's guide to building and executing a successful web redesign project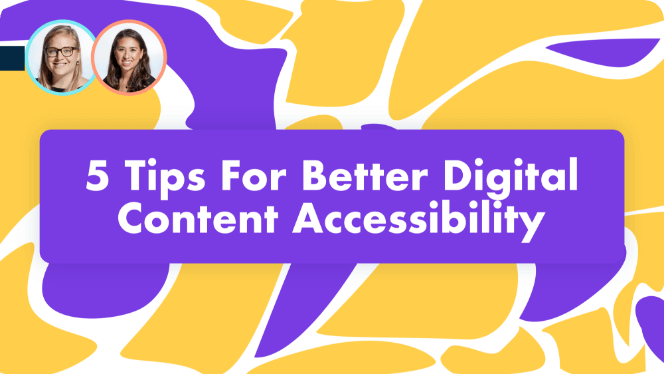 5 Tips for Better Digital Content Accessibility
If you're an accessibility genius, congratulations! But if you aren't, don't worry! …
Want More Information on Accessibility?
Get the datasheet to learn more about the product and how you can benefit from it.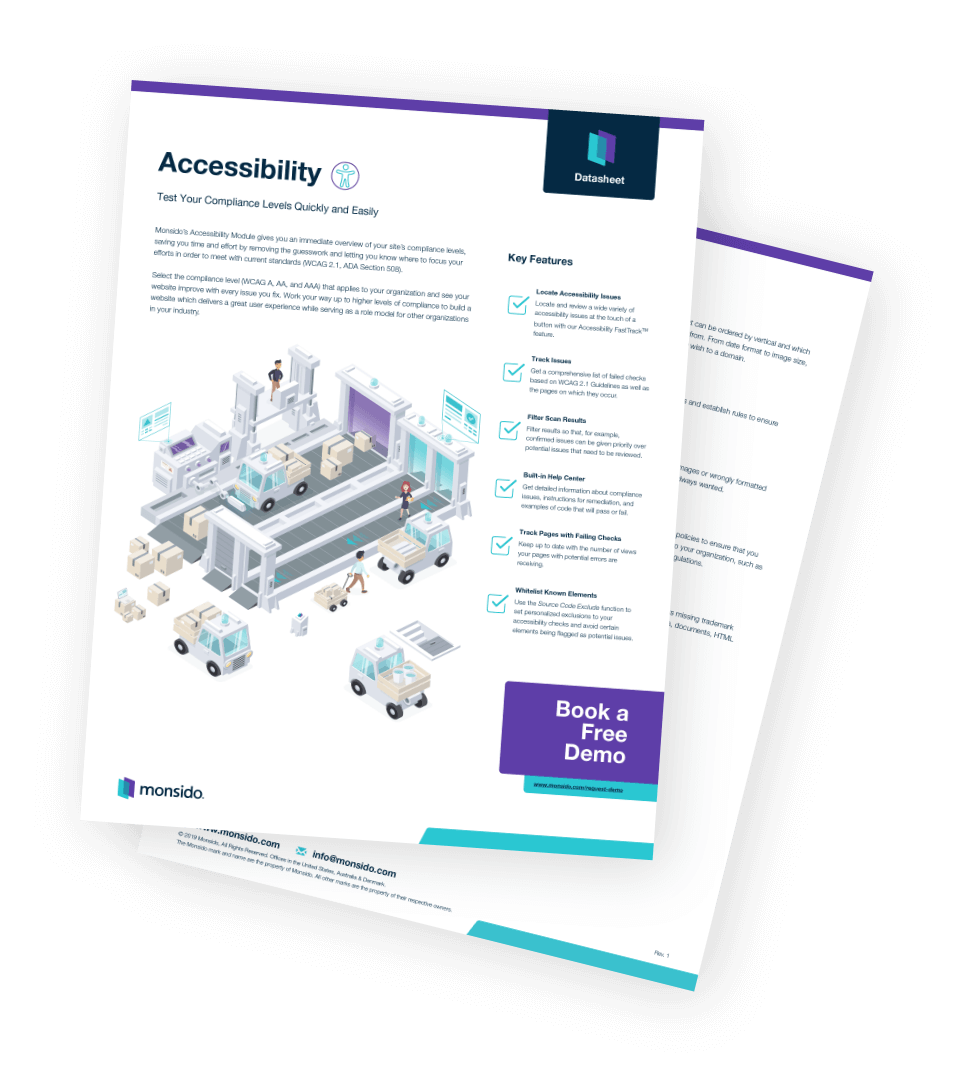 Make Your Website Better With Monsido
Find out how Monsido's tools can make your website optimization process efficient and effective.