Strengthen your healthcare brand and expand your reach through an optimized digital user experience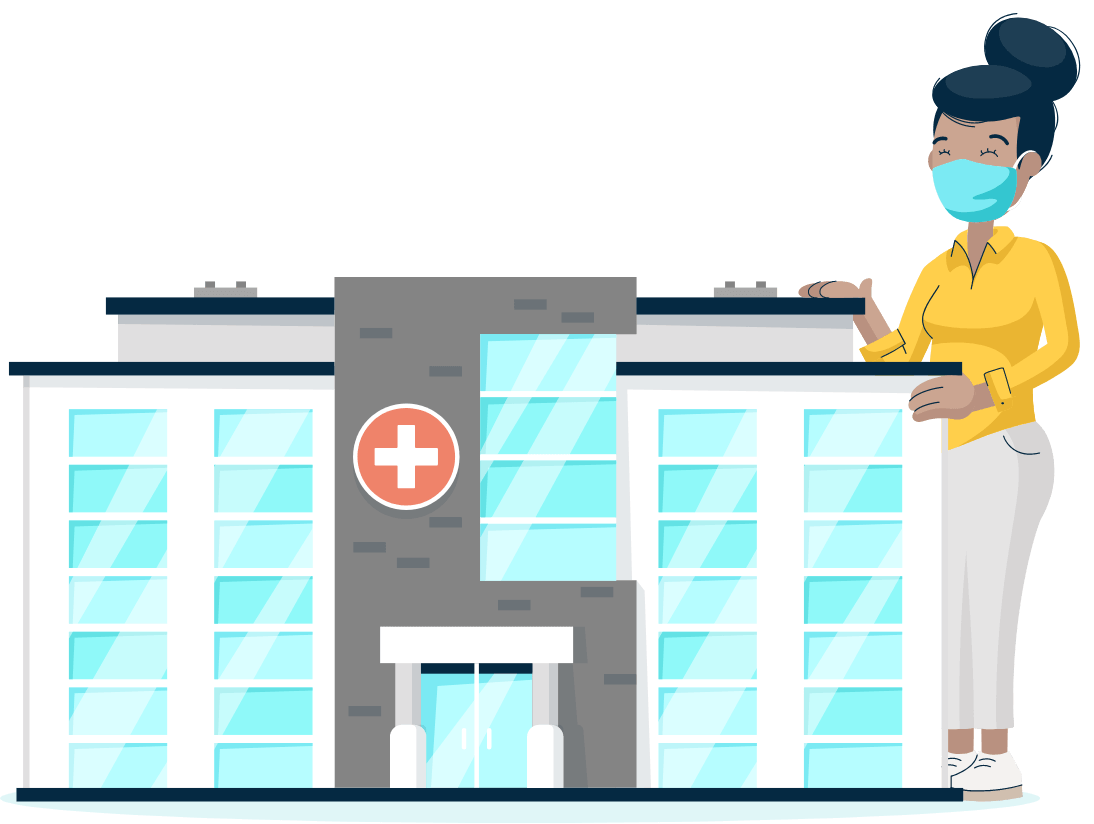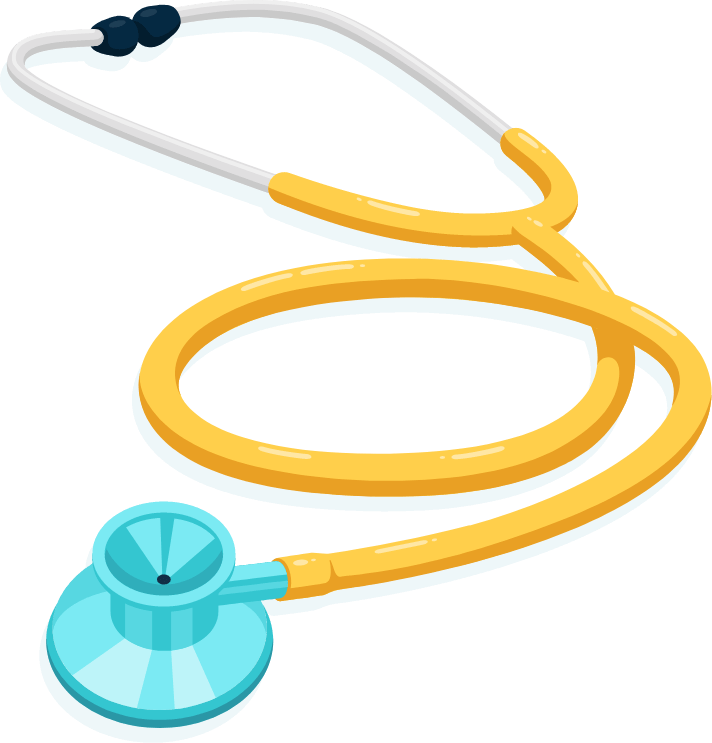 What We Do For Healthcare
As a healthcare organization, your website is essential for engaging stakeholders, patients, medical professionals, and customers so they can find and access critical healthcare information and services.
With Monsido's easy-to-use web governance platform, you can maintain error-free website content; improve your website performance and SEO; and address the latest accessibility, data privacy, and industry compliance standards.
Engage your customers and stakeholders and make it as easy as possible to access your services through error-free website content.
Manage resources and increase efficiency
Save on costs and time by consolidating communications and web tools onto one intuitive platform.
Provide an accessible website
Align your website to WCAG 2.1 so that stakeholders and patients of all abilities can easily access information.
Improve reputation and elevate brand awareness
Provide clear, updated, and search-optimized content that informs and builds trust from patients and stakeholders and aligns with your goals.
Quickly remediate errors with reports and alerts
Easily address website errors with automated website scans, prioritization of issues, and recommendations for remediation.
Track progress and simplify reporting
Improve your user journey and UX by analyzing website engagement and measuring improvements with detailed historical reports.
Build a trustworthy digital presence
Your website is your most valuable asset - it's the information hub for your customers, patients, and stakeholders, so wouldn't you want it to be easier to manage and to provide your users with the best experience possible? Monsido's web governance solution is built to support the website challenges faced by healthcare organizations. With our affordable and easy-to-use platform, you can fine-tune your website to ensure transparency in your storytelling; remove barriers or errors that might deter potential customers; and build the trust and loyalty that comes from providing stakeholders with clear, accessible content.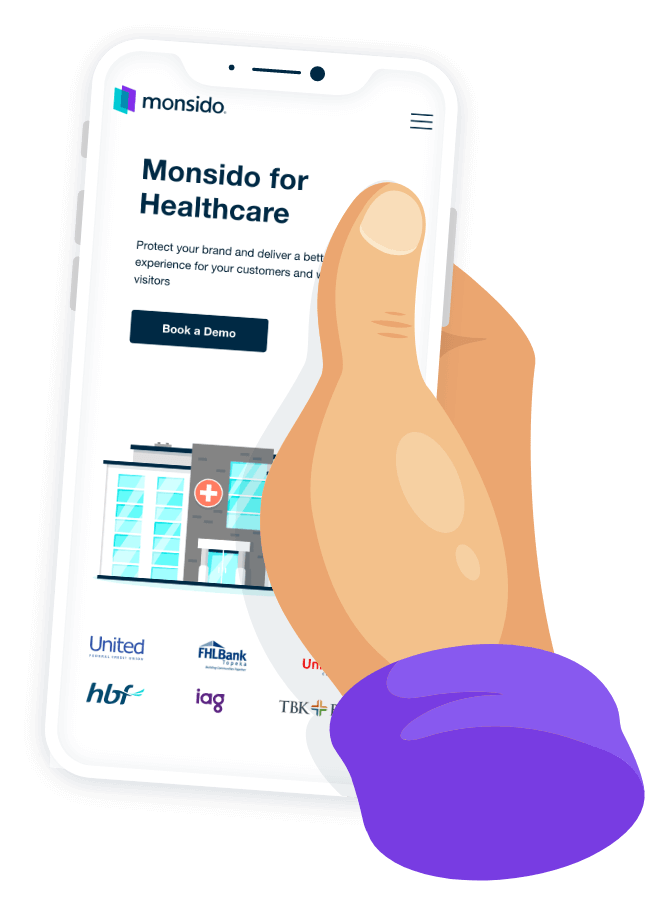 Features That Healthcare Organizations Love
Monsido helps healthcare organizations improve their websites by offering the web governance tools needed to drive better user experience and engagement all on one user-friendly platform.
Accessibility

Healthcare organizations choose Monsido's Accessibility Module because it provides a scalable accessibility solution that helps them remove barriers to access and ensures an inclusive web experience for all their website users. Our accessibility module helps organizations build accessibility into their digital presence by scanning websites for accessibility issues according to WCAG 2.1 standards, and provides recommendations on how to improve compliance, making it easy for your website to comply with regulations like the ADA, EN 301 549, and the Australian Disability Discrimination Act.

Content Policies

You organization's website is your outward facing portal to showcase your reputation and credibility. Ensuring that content is clear, consistent, and up-to-date is vital to ensure that users can easily find information with as little effort as possible. Monsido's Policies tool helps healthcare organizations maintain accessibility, industry, brand, and content standards, ensuring that all website content is on-brand and up-to-date.

Quality Assurance

Support users and stakeholders by improving their web user experience and making sure they can find and understand the information that they need, thereby delivering a more engaging and positive digital experience. Monsido empowers content authors to fix errors they are responsible for by equipping them with the tools to find and fix errors like broken links, broken images, and misspellings before your users catch them.

SEO

Expand your audience reach with high-ranking, quality content. Monsido's easy-to-use SEO Module helps stay proactive with your content and helps you attract new patients and customers by picking up on SEO errors as they arise and finding pages with opportunities to optimize on your sites.
Want More Information on Accessibility?
Get the datasheet to learn more about the product and how you can benefit from it.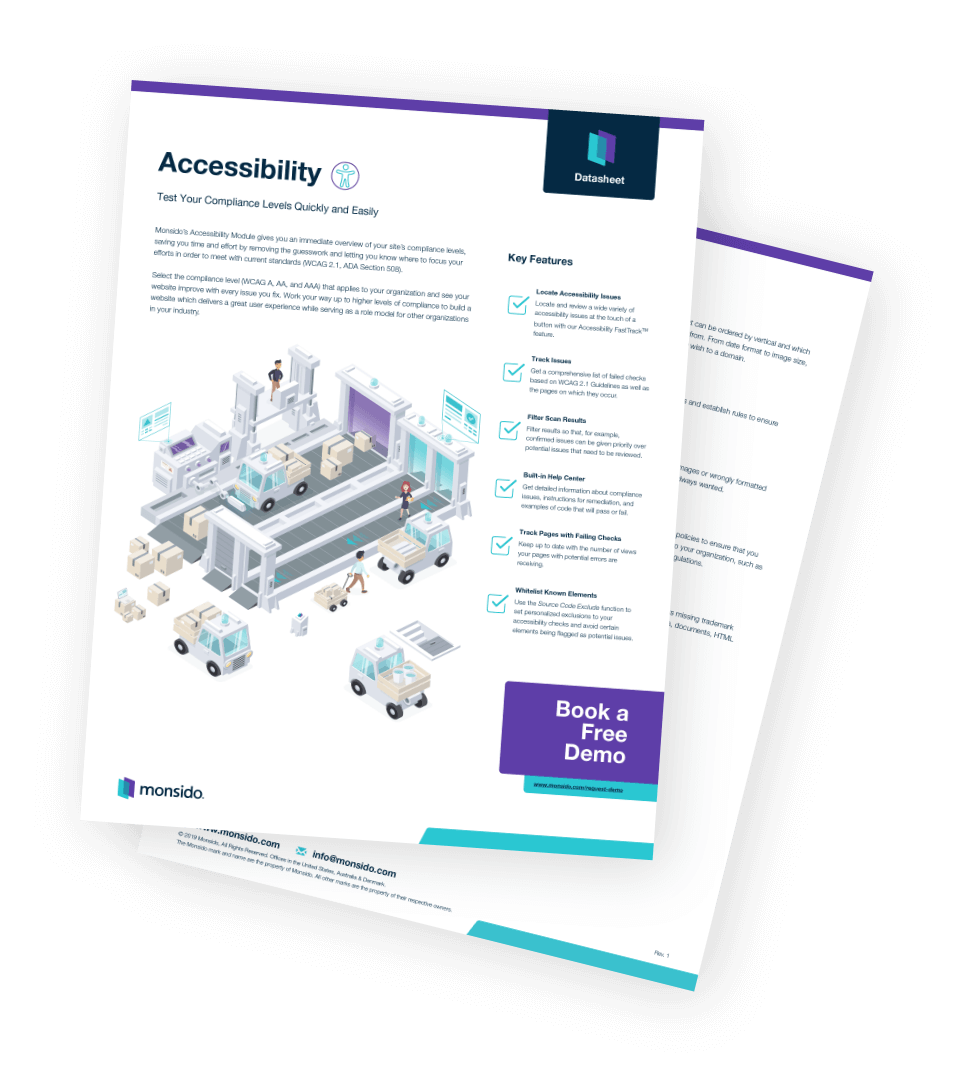 Make Your Website Better With Monsido
Find out how Monsido's tools can make your website optimization process efficient and effective.