Enhance the digital experience for your community, citizens and constituents.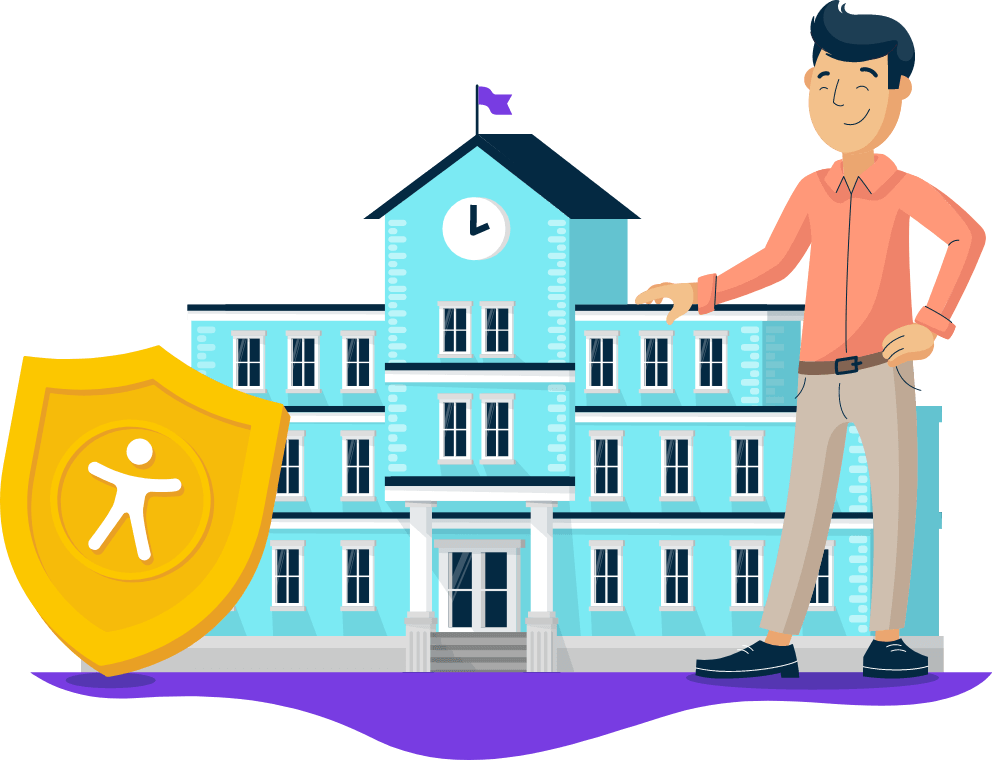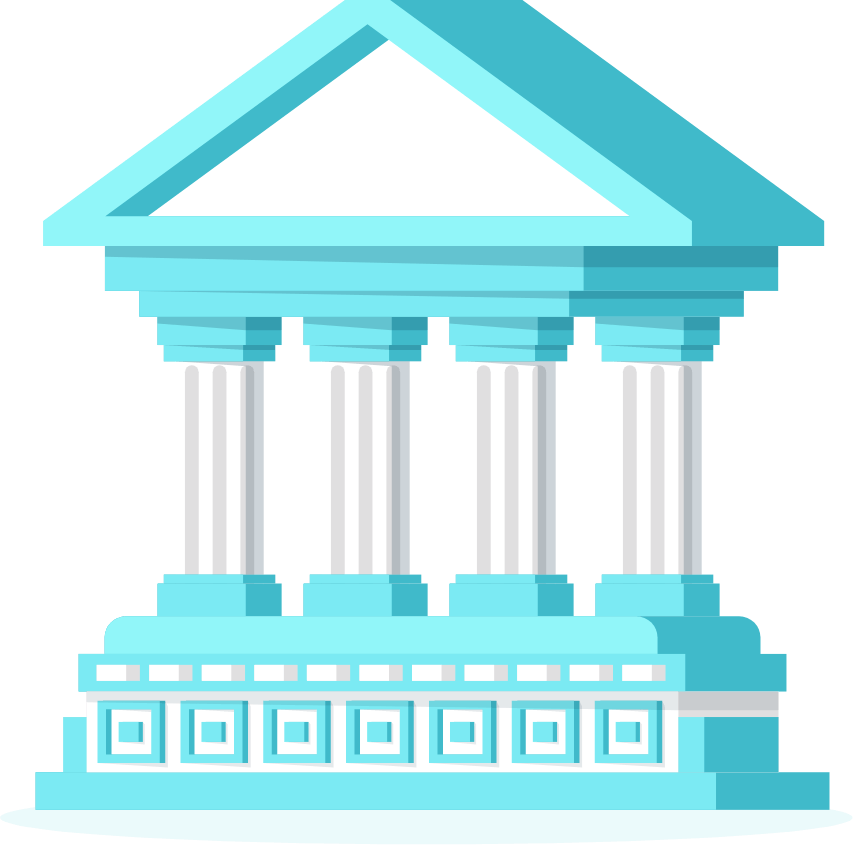 What We Do For Government
As a government organization, your website is vital for providing information to the public so that they can access essential information, services and resources. With Monsido's easy-to-use web governance platform, you can maintain error-free website content, as well as meet the latest accessibility, data privacy, and government policy standards. Monsido is used by local, state, and federal government organizations, and is a useful tool for one-person teams to large communications and web teams alike to manage various aspects of website governance.
Raise regulatory compliance
Monsido helps you automate finding and addressing regulatory compliance violations on your digital presence.
Manage resources and increase efficiency
Reduce costs and save time by consolidating communications and digital tools used across departments.
Improve user experience for citizens
Optimize website experience and ensure citizens can find and understand the content that they need.
Track progress and simplify reporting
Monitor your KPIs and measure your website's improvement with detailed historical reports
Quickly remediate errors with reports and alerts
Address errors with automated website scans, prioritization features, and get recommendations for remediation.
Increase accountability across teams
Group, assign, and delegate website management tasks to relevant teams through user permissions.
Improve the digital experience for all citizens
As a branch of government, it's your responsibility to ensure that your website is developed according to WCAG standards and complies with digital accessibility legislation. But better web accessibility benefits everyone, not just those with disabilities. A great, accessible website experience can empower citizens to digitally file requests, submit applications and more, reducing the resources needed to process in-person and over-the-phone requests. This allows you to allocate resources elsewhere to support and serve citizens even better.
Monsido helps you identify, prioritize and address content quality assurance and accessibility issues on your website so that you can achieve and maintain compliance according to WCAG 2.1 standards, and make your digital presence easily and equally accessible for all.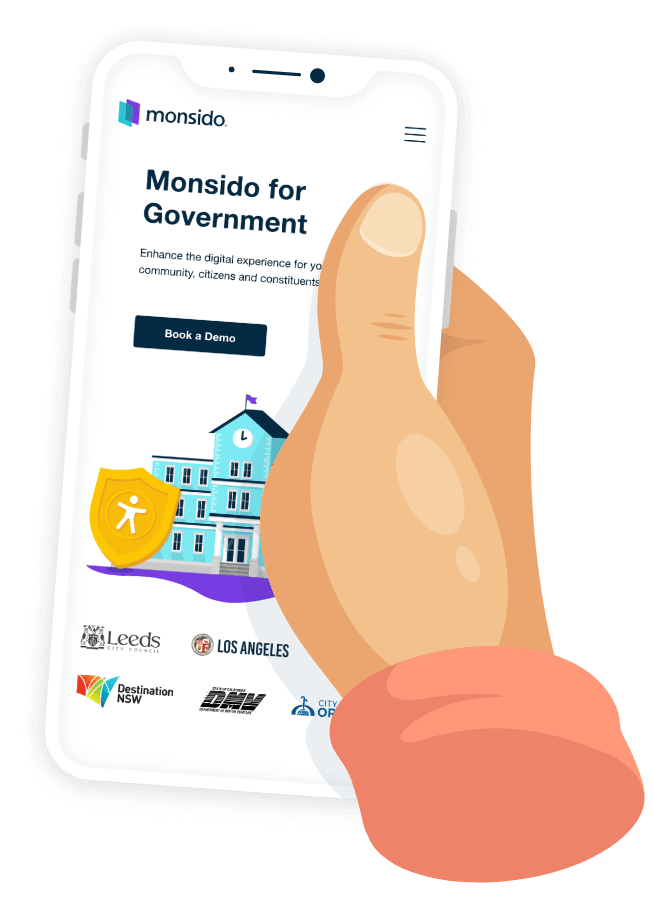 Features That Government Organizations Love
The Monsido Platform has a wide variety of web governance features, but we've noticed that our customers in the government space particularly enjoy features such as:
Accessibility

Government organizations choose Monsido's accessibility module because it helps them achieve a more accessible web experience for all their users and helps them comply with the stringent international accessibility regulations, such as the ADA, Section 508, the AODA, The Disability Discrimination Act, European standard EN 301 549. Our accessibility module helps organizations build accessibility into their digital presence by scanning websites for accessibility issues according to the latest WCAG standards, and provides recommendations on how to improve compliance.

Content Policies

The website user experience of citizens and community weighs heavily on an organization's content. Ensuring that content is clear, consistent, and up-to-date is vital to the user experience, and with content editors distributed across the organization, errors like inaccurate or outdated content can slip through the cracks. Monsido's Policies tool helps government organizations set up automated rules that scan their sites to find content that violates brand, regulatory, and industry standards.

Quality Assurance

Support citizens and community by improving their web user experience and making sure they can effectively navigate your site. Monsido equips you and your team with the tools to find and fix errors like broken links, broken images, misspellings , and difficult to understand content, before your users catch them.

Data Privacy

Govern personal data on your website by scanning your domain and documents to locate sensitive information and potential privacy risks such as exposed social security numbers/ personal identification numbers or credit card numbers. Monsido's Data Privacy Module also minimizes your risk by categorizing and prioritizing the high-risk violations so that you can react to them first.
Trusted by Hundreds of Government Organizations
450+

public sector departments, agencies, and councils using Monsido worldwide

2000+

users improving government websites with Monsido
5-star service. From the outset, the Monsido customer support has been second to none. They have always responded to my queries within under two minutes and always provide a solution to my issue, with snapshots included!
Dean Spouszta
Senior Officer

Want More Information on Accessibility?
Get the datasheet to learn more about the product and how you can benefit from it.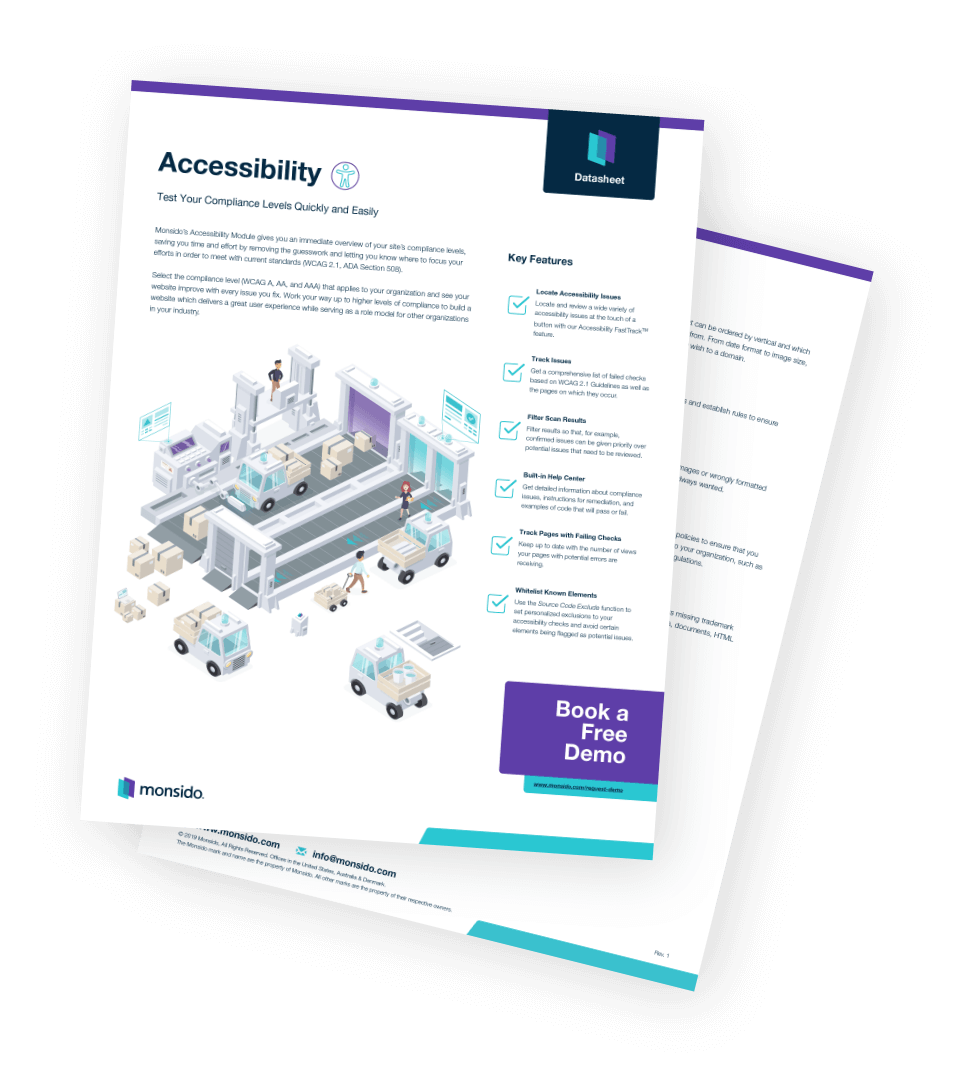 Make Your Website Better With Monsido
Find out how Monsido's tools can make your website optimization process efficient and effective.