The most common challenges Digital, IT, & Web teams face
A growing backlog of website maintenance tasks
Insufficient resources and lack of time
Handling requests from content creators and colleagues
Lack of efficiency and visibility in the team
Lack of transparency within the organization
Monsido's insights and integrations help Digital, IT, and Web teams consolidate their tech stack and facilitate collaboration.
Our Solution for Digital, IT, & Web teams
Automate processes and save time

With Monsido's easy-to-use web governance platform, you can automate finding and addressing website errors across quality assurance, web accessibility, brand and industry compliance, SEO, website performance, data privacy, and more.

Monsido Fast Track® helps you make changes efficiently across the site. For example, updating an office address or phone number. Prioritized Content ranks which errors should be fixed by importance and impact and can help create internal transparency on the prioritization of website content.

Increase transparency and empower other teams

Reduce requests, improve collaboration, and increase transparency by grouping, assigning, and delegating website management tasks to relevant teams. Monsido's platform has been praised for its easy to use interface, increasing user adoption.

For example, have the Marketing team monitor for and fix misspellings in our Quality Assurance module and have the person responsible for branding monitor violations of your Branding & Style Guidelines in our Policies module.

Proactively monitor website health

Get automated reports so you can see how your website is performing and get real-time alerts of website issues like crashes or slow response time. Using Google's Lighthouse API, Monsido's Performance module identifies elements that are slowing your site down so you can improve site load times and ensure only the best web experience for your users.
Spend less time troubleshooting and more time optimizing.
Get a free website scan and see how Monsido's Website Governance tool works.
Trusted by Hundreds of Digital, IT & Web Professionals
I highly recommend using Monsido. If your goal is to improve accessibility and overall website presence, this tool will definitely help you in addressing issues. The platform is very easy and the support is excellent.
Estelle Marasigan
Website Executive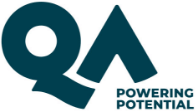 Federation University reduced Quality Assurance errors by 64% in the first year of using Monsido.
Christopher Marston
Web Content Developer

More Resources for Digital, IT & Web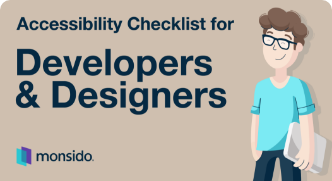 Accessibility for Designers/Developers
Checklist of things to consider when creating a new accessible webpage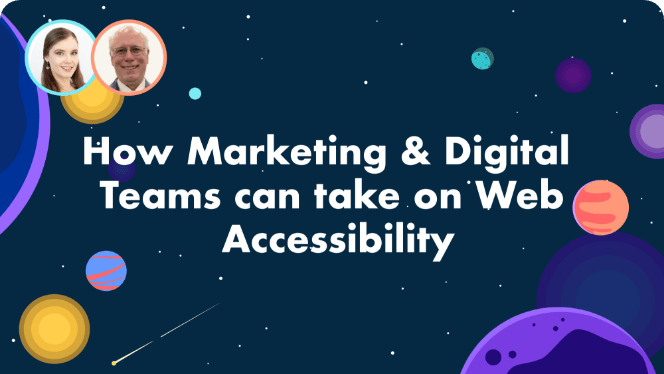 How Marketing & Digital Teams Can Take on Web…
Webinar on how web accessibility impacts everyone, and tips for Marketing & Digital teams.
Want More Information on Accessibility?
Get the datasheet to learn more about the product and how you can benefit from it.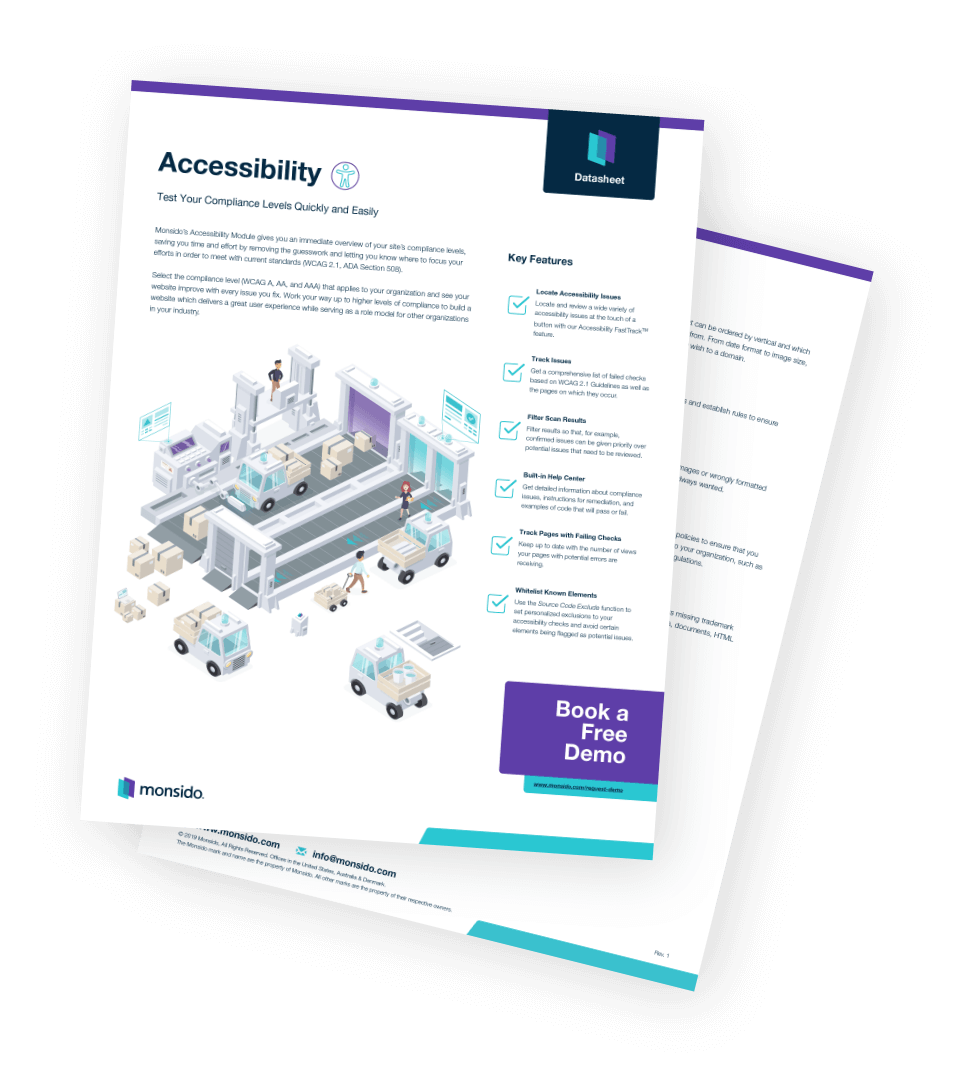 Make Your Website Better With Monsido
Find out how Monsido's tools can make your website optimization process efficient and effective.