Monsido for Brand Managers
Strengthen your brand's digital presence, monitor for brand consistency, and deliver an excellent website l experience for consumers.
The most common challenges a Brand Manager faces:
Developing engaging content through multiple channels
Eliminating any violations of commercial offers across all sites
Unified brand story-telling and messaging across different sources
Delivering excellent online shopping and self-service experience for customers
Keeping on top of innovation and trends.
We understand the juggling act. Monsido makes Web Governance easy for Brand Managers.
Solutions for Brand Managers
Strengthen your brand by streamlining all your tasks in Monsido's innovative platform.
Quality Assurance

Strengthen your brand's digital presence by eliminating misspellings, broken links, and enhance content readability.

Monsido's Quality Assurance tool saves you time and effort by automatically finding issues before your visitors do. Remove errors to offer users a reliable and flawless web experience.




Heatmaps

Connect with your customers by delivering relevant and well-structured content across your pages.

Monsido's Heatmaps helps your organization monitor how visitors actually interact with your pages to hone in on where and how to improve your visitor's user experience.

 
Content Policies

Ensure brand consistency and compliance across all contributors and regions by detecting and fixing any content violations.

Monsido's Policy tool helps your organization to set up automated rules that scan all your sites to find any violations of your brand messaging and commercial offer (i.e., disclaimers, terms & conditions, self-service, PDFs, and FAQ), and check for consistent prices and product details.

Performance

Make a good first impression for your customers by eliminating various elements slowing down your site most.

Monsido's Performance helps your organization to optimize site performance with real-time Core Web Vital insights across different visitor profiles and get customized recommendations that will make an impact, fast. 
Improve team performance and achieve your organization's goals.
Get a free website scan and see how Monsido's Website Governance tool works.
Hear What Our Customers Have To Say
Monsido is a great way for organisation with limited resources to start on the journey to making their website more accessible
Sheryl Blythen
Marketing & Communications Manager

Our school webmasters are librarians or school teachers, and the report makes it easy for them to know exactly what they need to correct on the website on a a weekly basis
Emily Martin
Communications Specialist

More Resources for Marketing & Communications Teams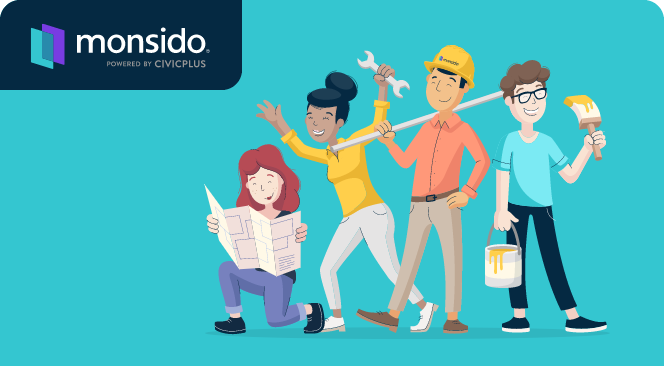 Structure Your Web Accessibility Dream Team for Success
A complete checklist to help managers get started on web accessibility projects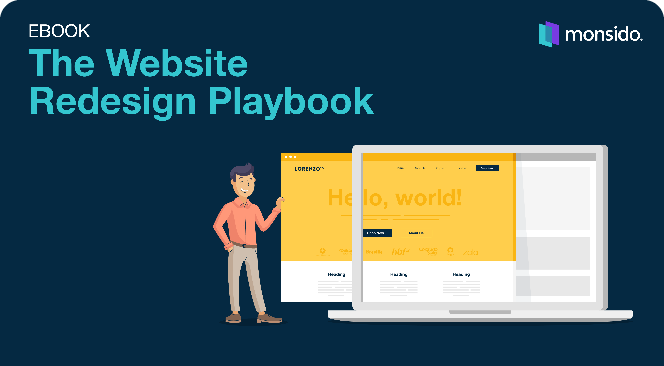 The Website Redesign Playbook
The marketer's guide to building and executing a successful web redesign project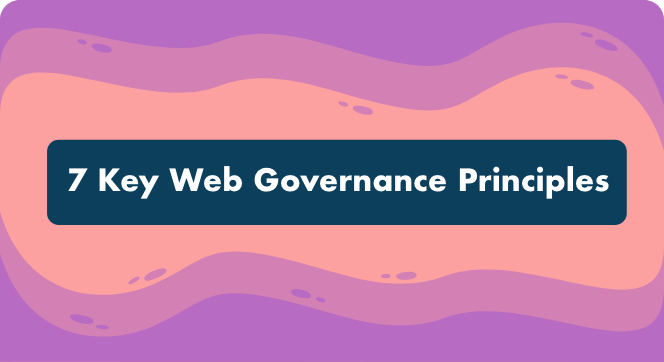 7 Key Web Governance Principles
Web governance is all of the policies and procedures that go into maintaining and managing a website.
Want More Information on Accessibility?
Get the datasheet to learn more about the product and how you can benefit from it.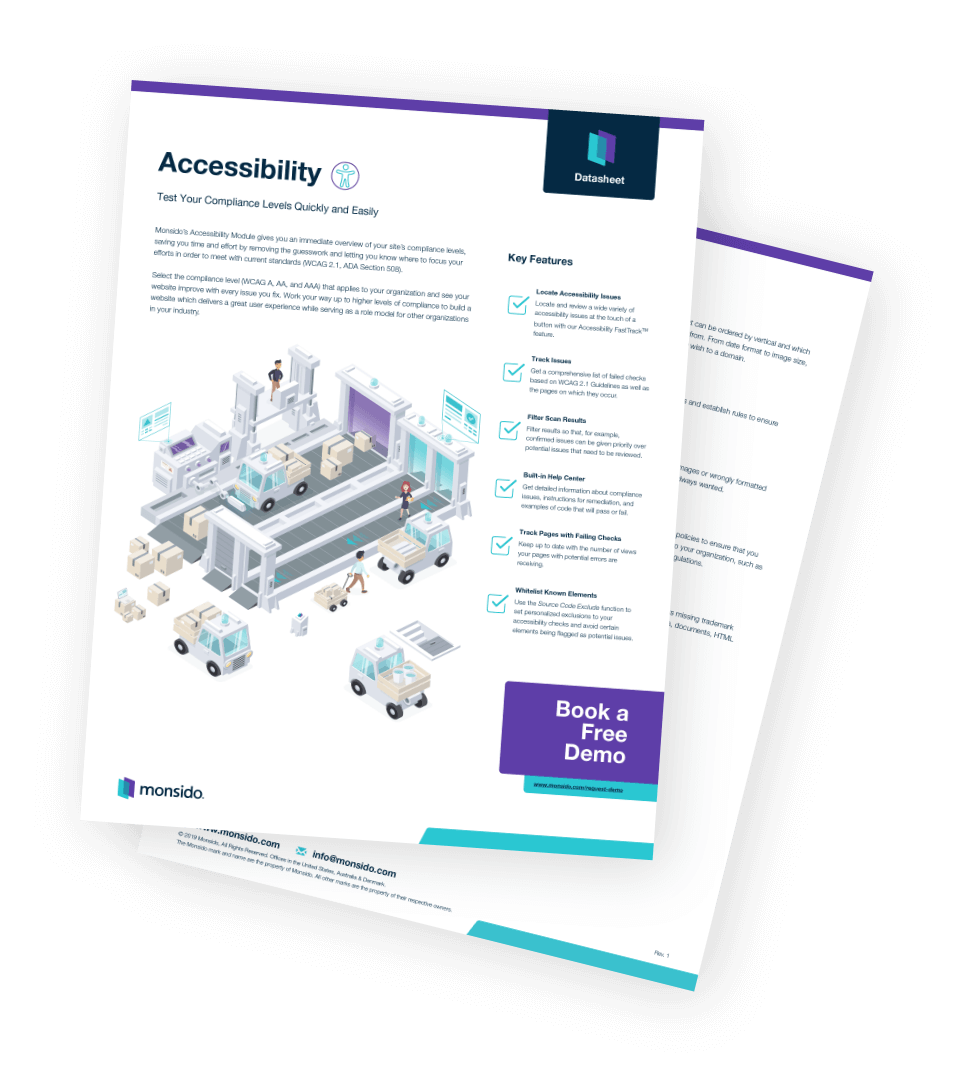 Make Your Website Better With Monsido
Find out how Monsido's tools can make your website optimization process efficient and effective.