Elevate your website's performance with easy-to-use solutions tailored to your skill level and the needs of your site.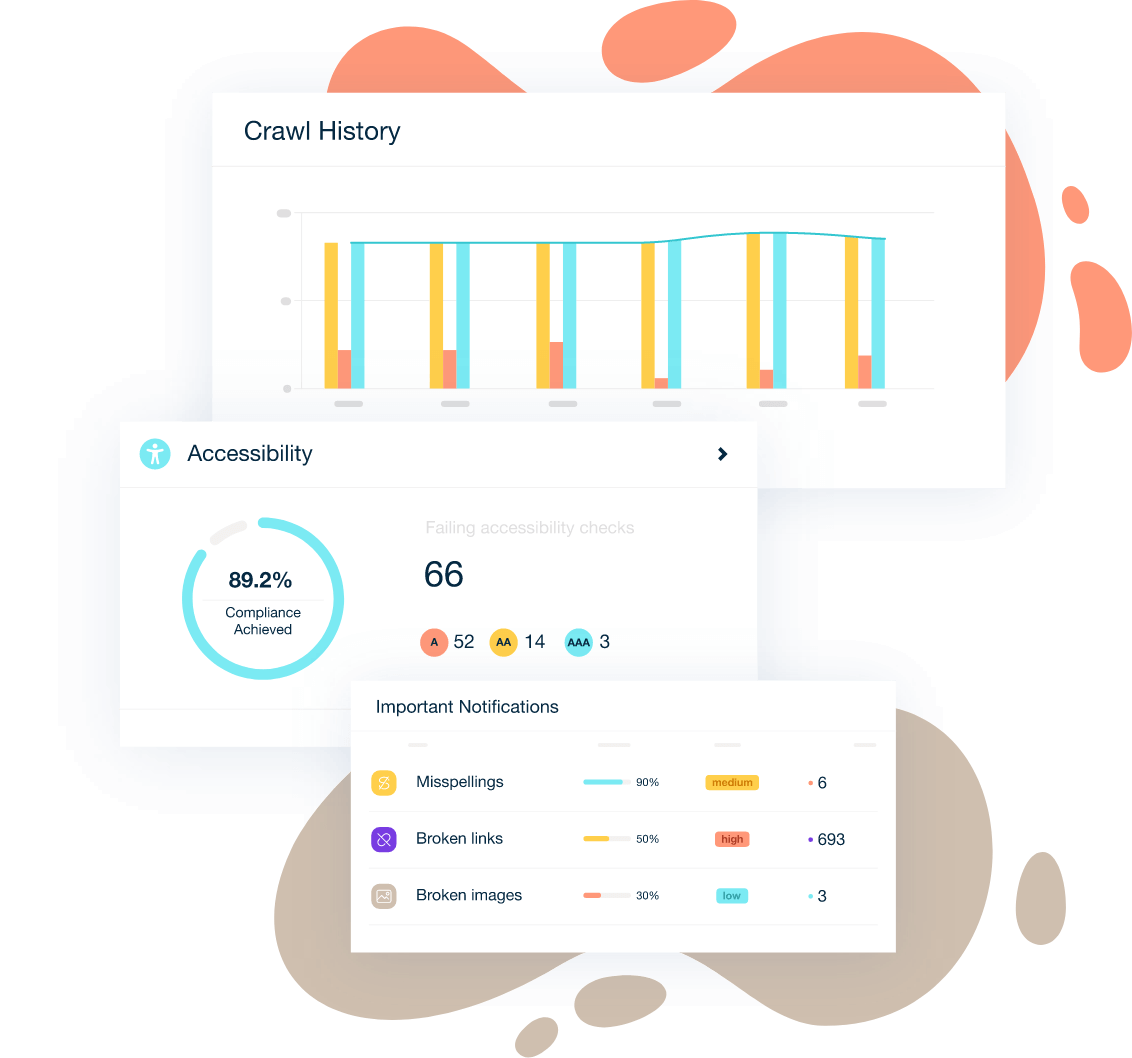 Delivering website excellence for local, state and federal governments around the globe.
Supporting schools, universities and other educational institutions with an enhanced digital experience.
Building a trustworthy digital presence to communicate with donors, stakeholders and local communities.
Protecting financial organizations' brands and delivering a better digital experience for their customers and website visitors.
Find the Right Solution for Your Site
Content Optimization

Ongoing Quality Assurance and Time-saving Error Detection

Optimize & Collaborate

Compliance Solution for Teams and Individuals

Accessibility & Compliance

The Complete Web Governance Solution

Quality Assurance
SEO
Heartbeat
Inventory
Prioritized Content
Policies
Domain Groups
User/Domain Access
CMS Integration
Statistics

Add-On

Accessibility - WCAG A, AA, AAA
Accessibility - Training & Webinars
Accessibility - PDF Scanner

Add-On

Accessibility - PDF Remediation

Add-On

Compliance ShieldTM - PageAssistTM

Add-On

Compliance ShieldTM - PageCorrectTM

Add-On

Heatmaps

Add-On

Add-On

Add-On

Data Privacy

Add-On

Add-On

Add-On

Performance

Add-On

Add-On

Add-On
Make Your Website Better With Monsido
Find out how Monsido's tools can make your website optimization process efficient and effective.