Get the Accessibility Training You Need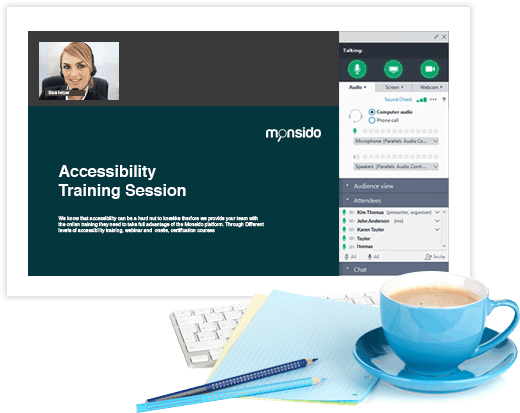 If you're an accessibility genius, congratulations! If you aren't, we are here for you. We provide your team with extensive training and support all included with our platform. Our one-on-one webinars walk you through the Monsido platform and answer any questions your team may have. Monsido also offers webinar training with a certified accessibility professional.
We make sure your team is educated on accessibility and stays updated and engaged (all courses in English).
We Work With
Leading Companies

Request a Demo
When you request a demo, we will scan your site. During the demo, we will show you what errors were found and how Monsido's Automated Platform can help you resolve them.