Monsido is revolutionizing the way websites get in ADA compliance with WCAG 2.1 standards and Section 508 Accessibility Program. Subscribe to the premiere scanner in the industry and ensure access to all your users.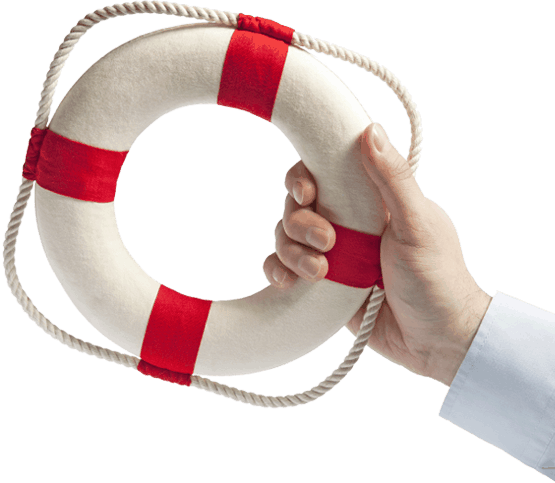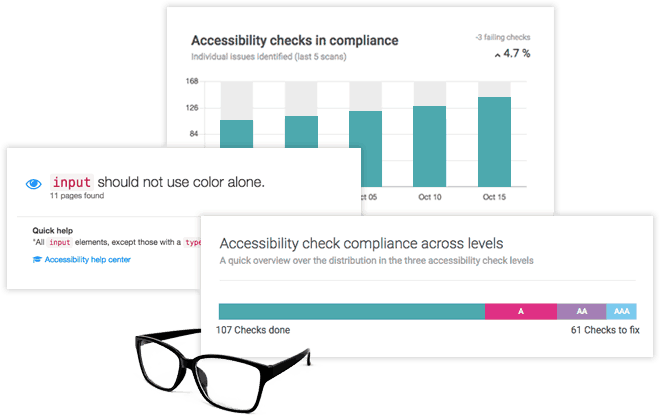 Monsido Streamlines
ADA Compliance
Monsido will scan your domain weekly to find any possible issues that may hinder accessibility or result in a violation risk for your organization. In the Monsido dashboard, you will immediately get an overview of how your website is doing with accessibility, including a total count of issues and which pages they occur on. Utilizing Machine Learning and AI-based discovery and prioritization, you'll always know where to focus your efforts to maximize compliance.
Track Your Accessibility
Compliance Progress
Not all sectors need to meet the same compliance levels. Monsido allows you to choose whether you want to check for WCAG 2.1 or Section 508 accessibility issues. You can easily track your accessibility compliance and see your site improve with every issue you fix.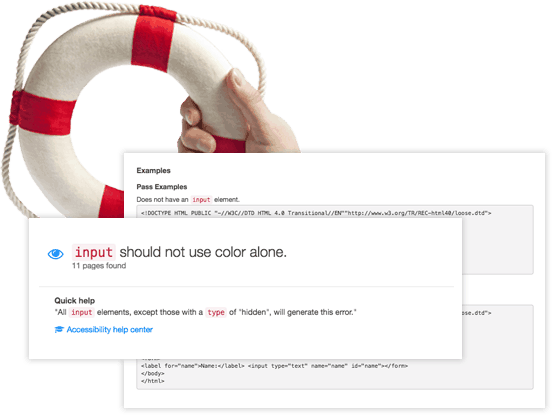 Get The Help You Need In The
Accessibility Help Center
We realize your content editors may not be accessibility experts, so Monsido includes immense support, including a built in Help Center. If you aren't sure how to fix an issue, just click on the Help Center icon and you will get detailed information about the compliance issue, instructions for remediation and even examples of code that can pass or fail.
Monsido organizes compliance standards by level (A, AA, and AAA). Fix the low-level compliance issues first to see your site improve while making sure that you're minimizing risk while your site is providing a successful experience for everyone. As necessary, you can work your way up to higher levels of compliance to build a website which serves as a role model for other organizations in your industry.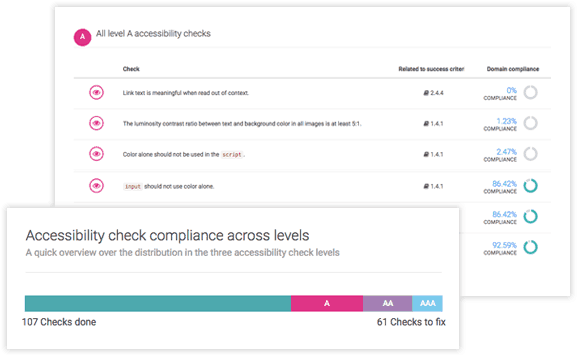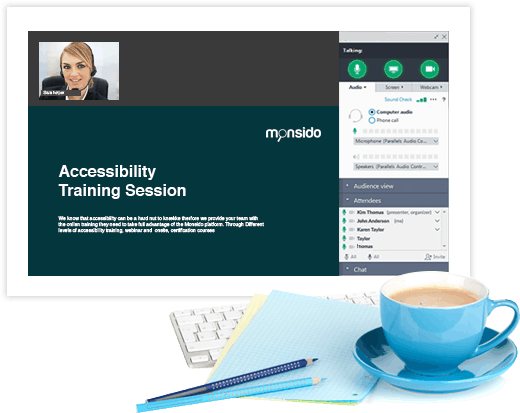 Get The Accessibility Training You
Need
We know that making necessary accessibility changes to your domain can be a daunting task. That is why we provide your team with different levels of accessibility training, Monsido training and one-on-one support. We make sure your team learns the industry's best practices and stays updated, educated and engaged (all courses in English).
We Work With
Leading Companies

Make Your Website Better With Monsido
Find out how Monsido's tools can make your website optimization process efficient and effective.