Make your website accessible to everyone, including people with disabilities, and achieve global accessibility compliance.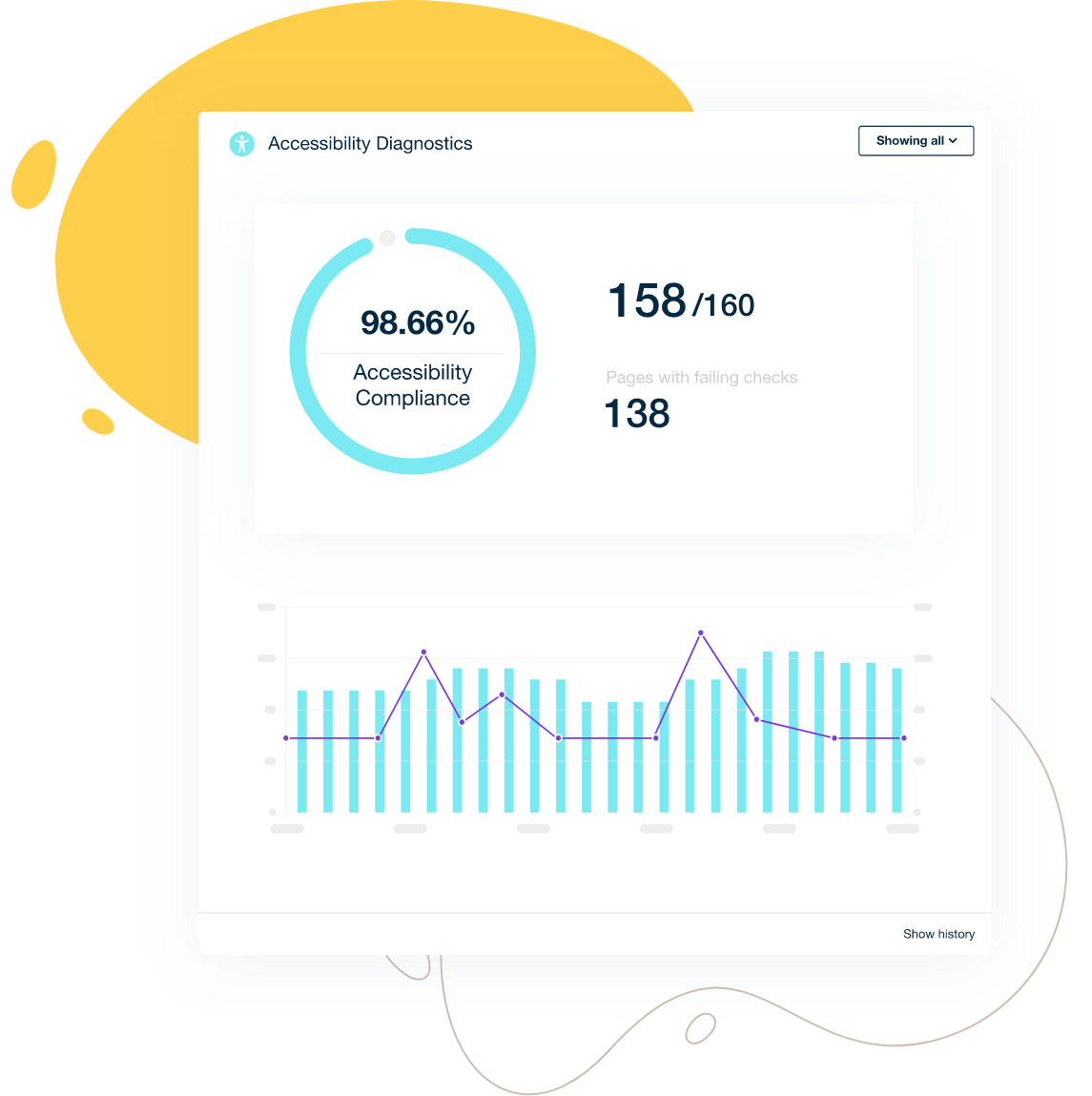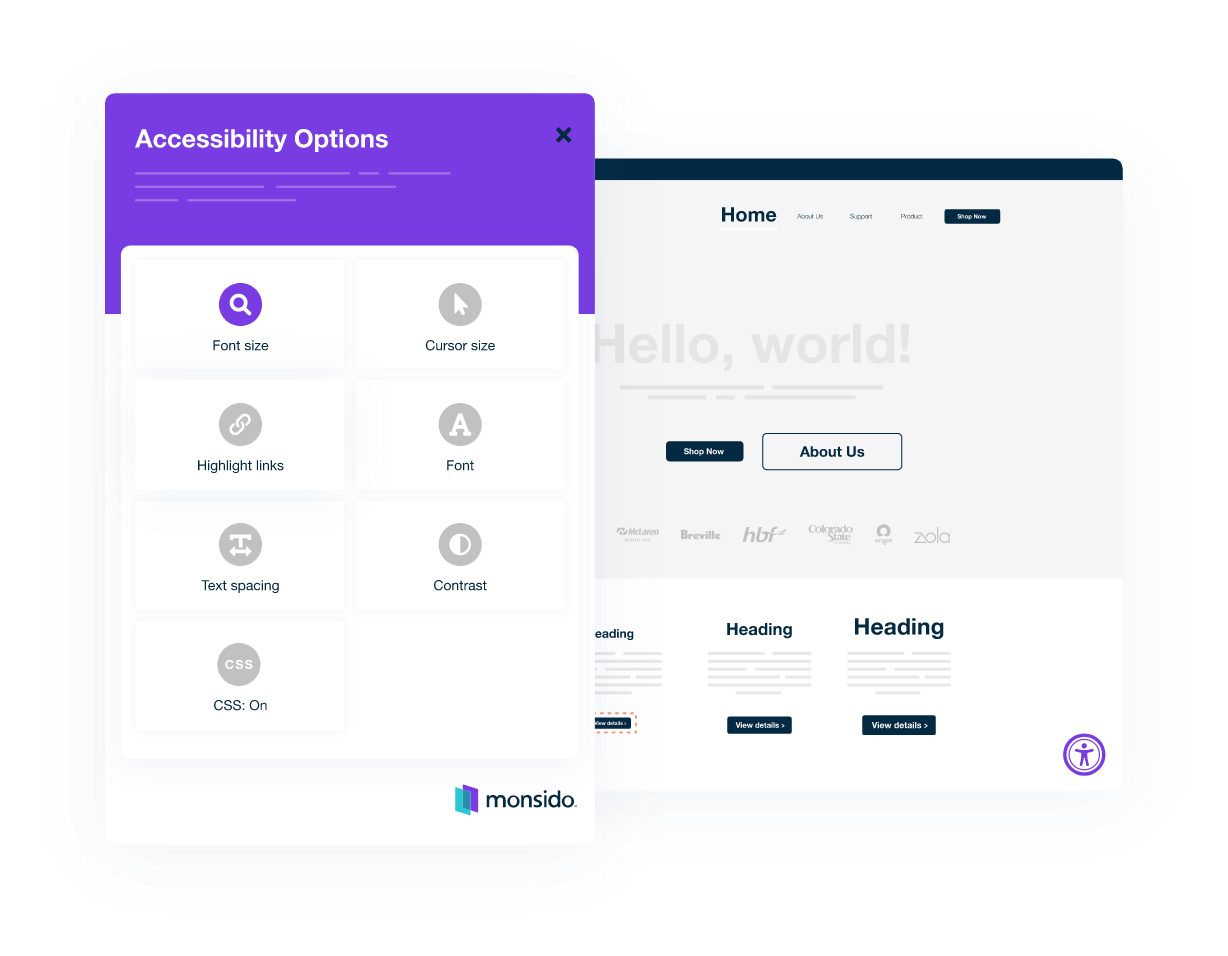 15% of the world's population has some sort of disability, so building a site that works for one group of people may not work for another. Monsido's Accessibility solution allows you to both build accessibility into your site and work on remediating your site's accessibility to accommodate the needs of users from all walks of life.
Automated Audits and Targeted Corrections
Monsido scans your site to find any possible issues that may hinder accessibility, giving you an overview of how your website is doing, as well as recommendations on how to address them.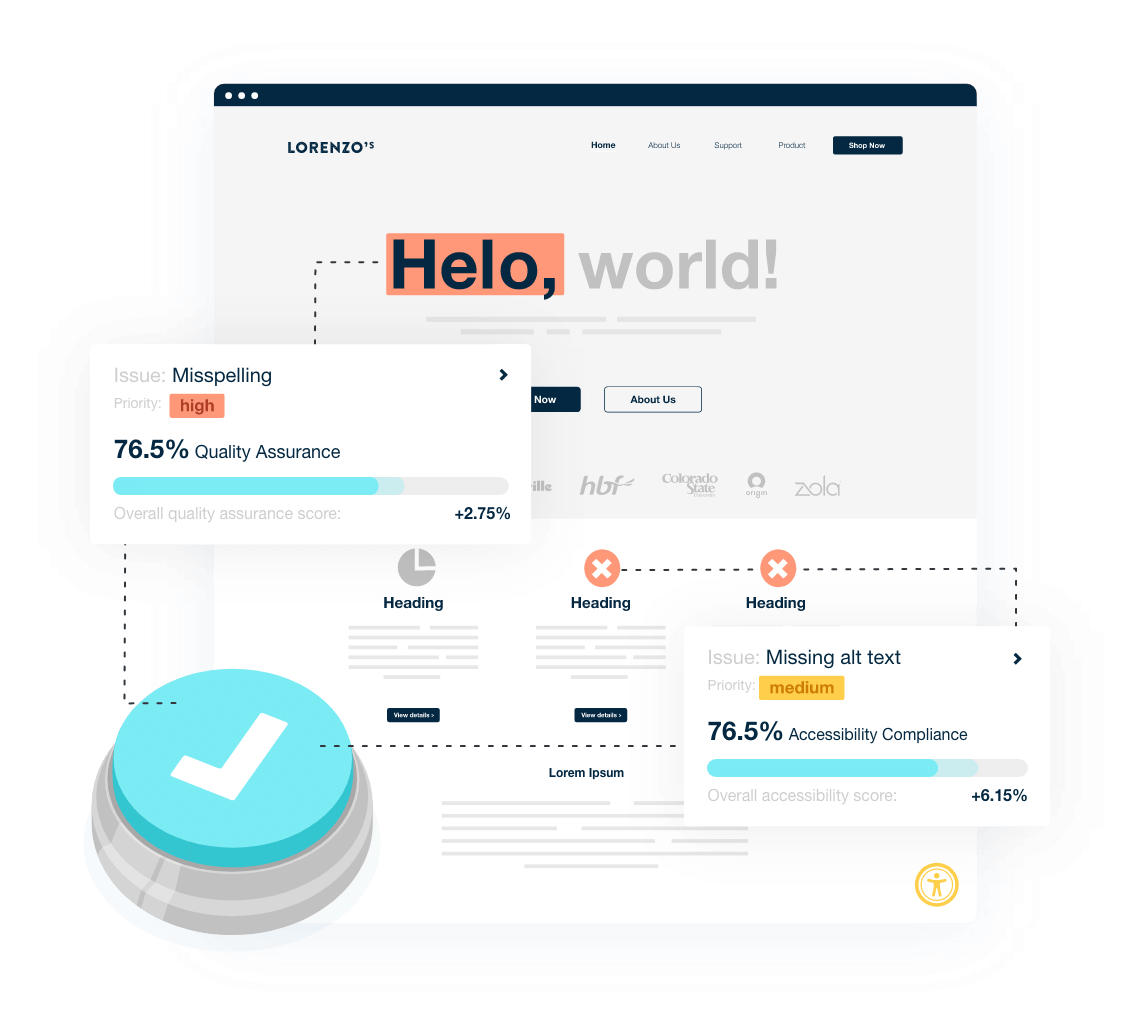 Even More Accessibility Features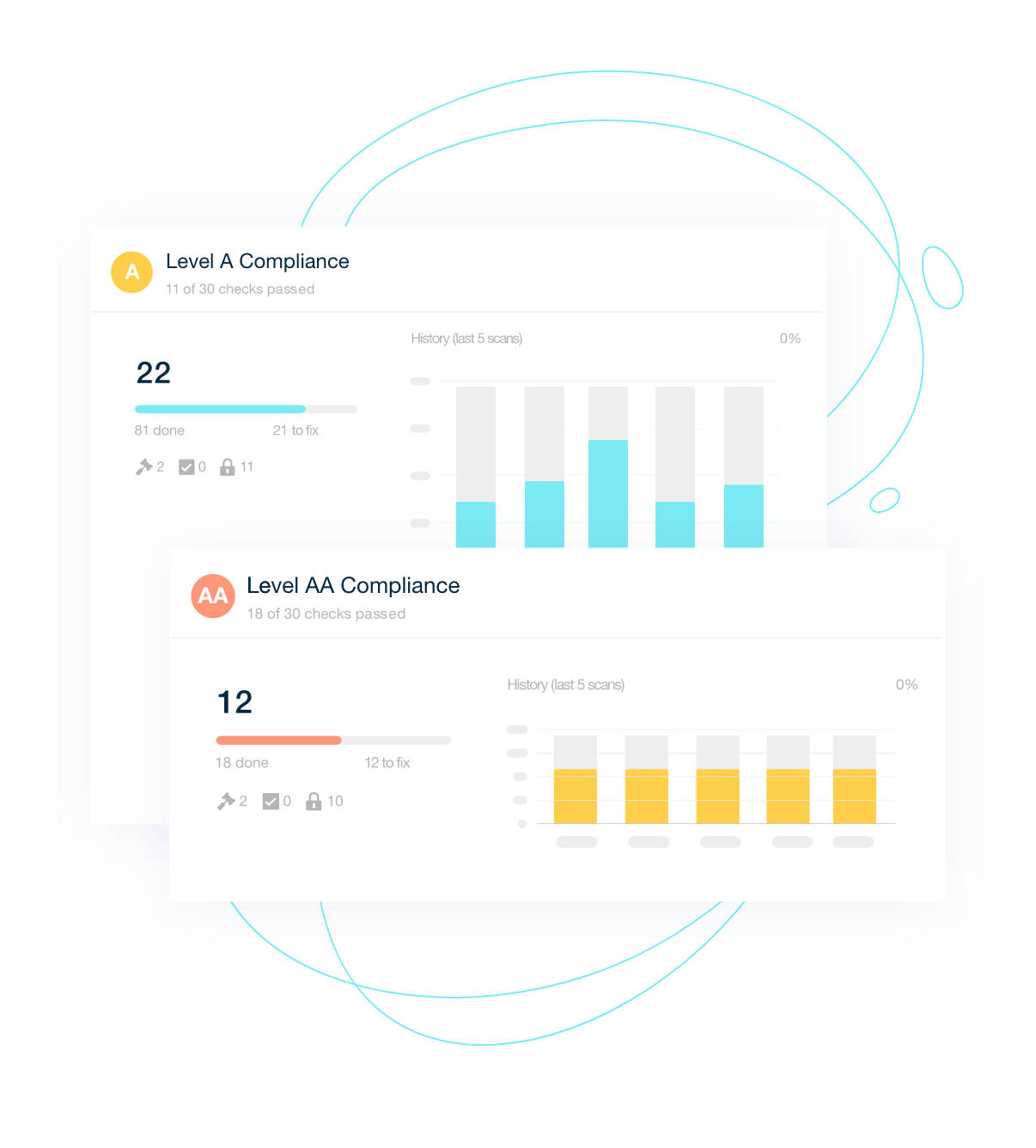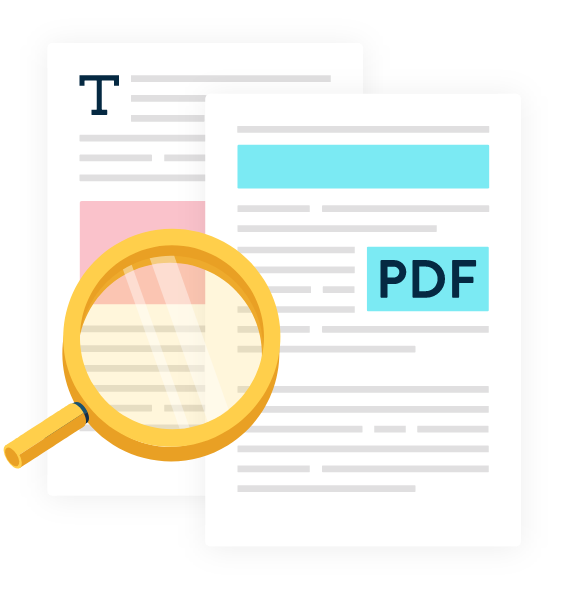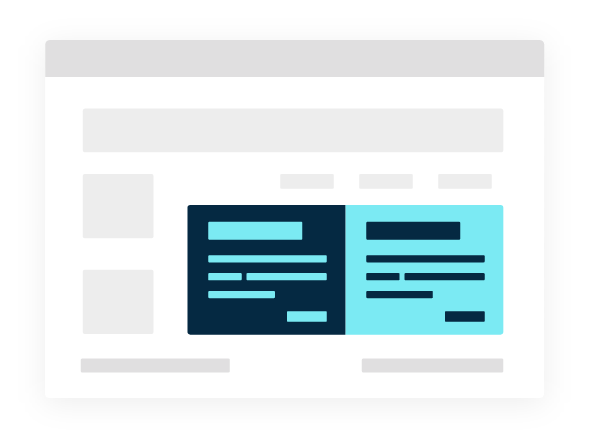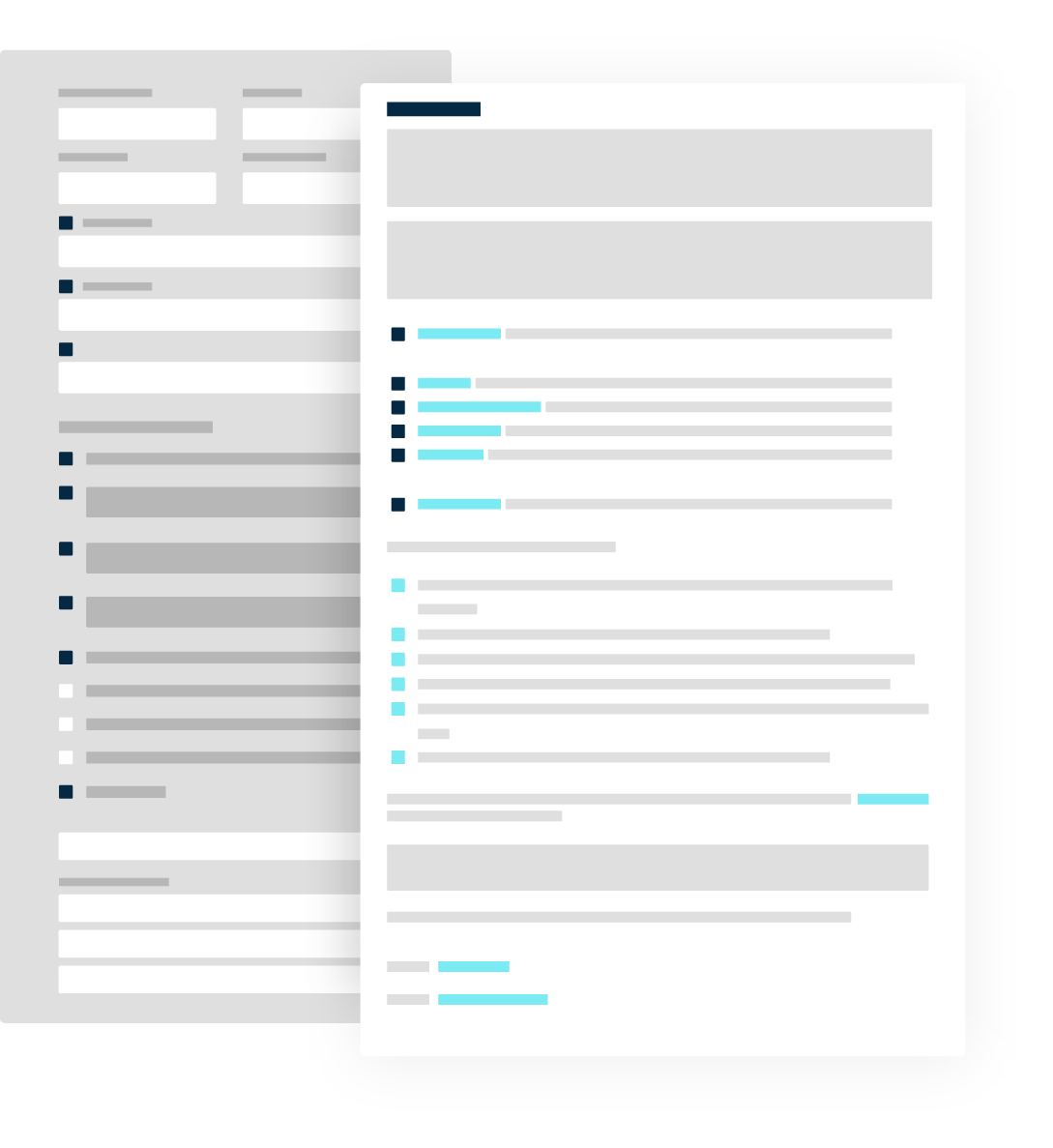 See Your Compliance History
Monsido provides a comprehensive History Center that allows easy tracking of accessibility progress. Prove your accessibility efforts with clear documentation of how your compliance has improved over time.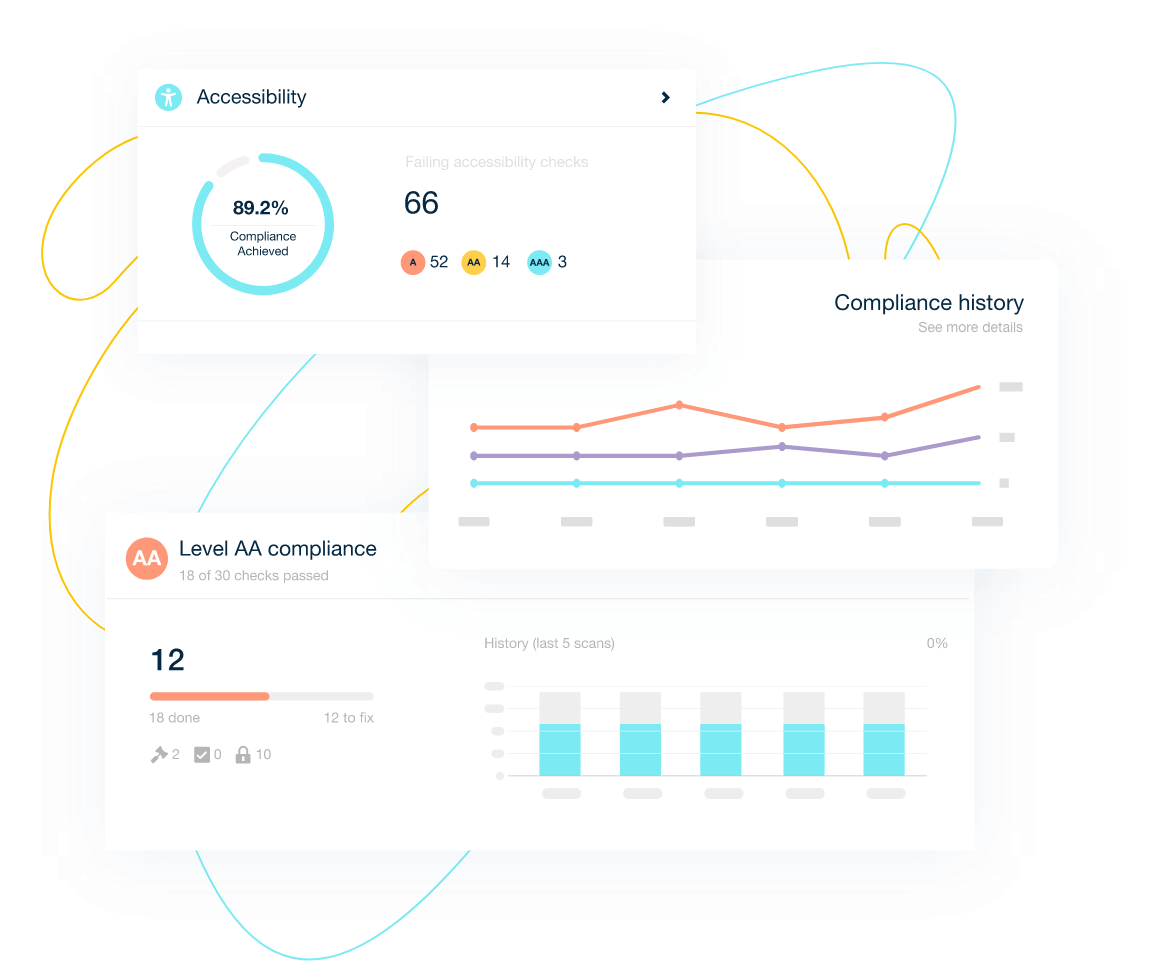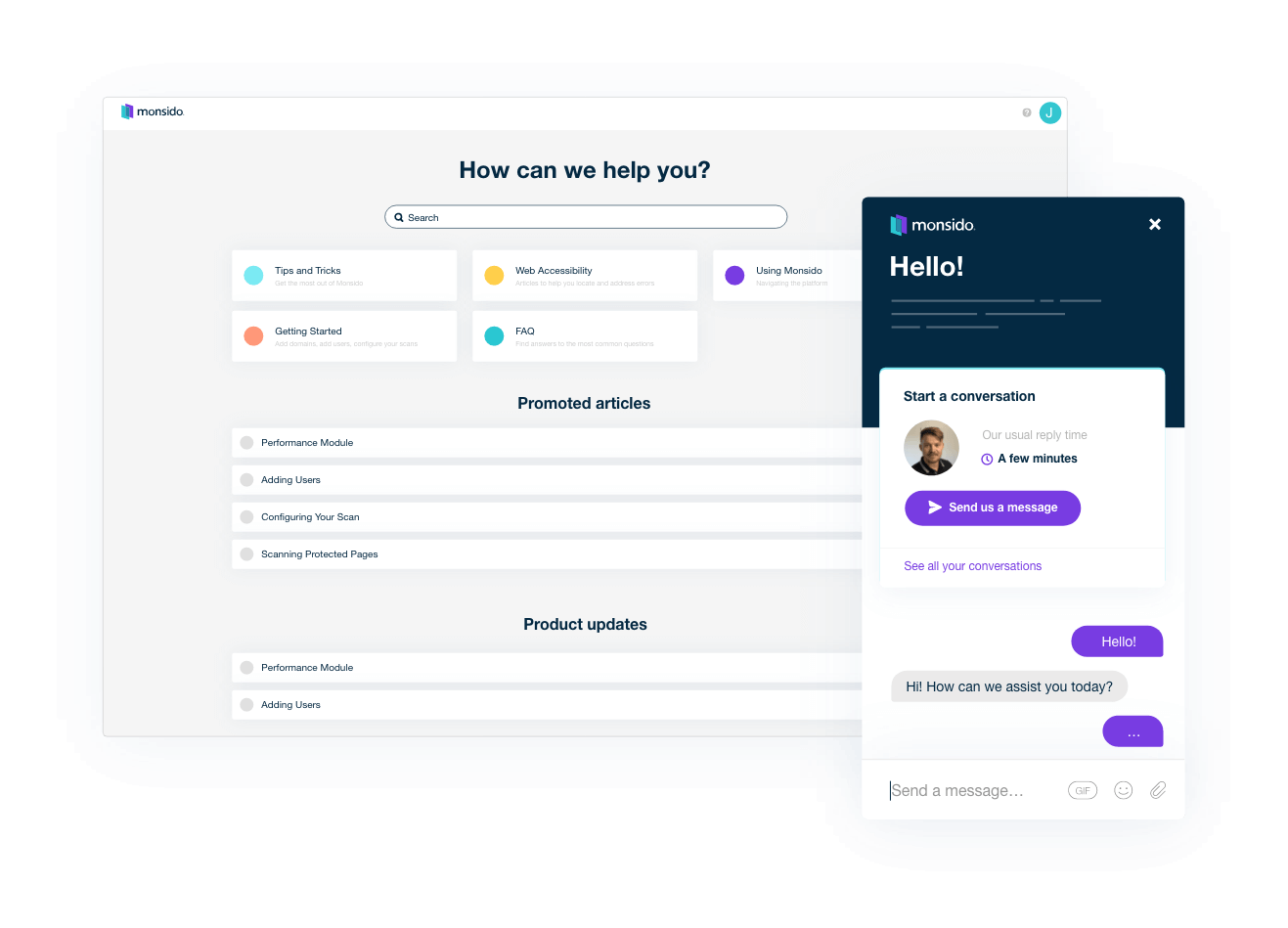 We realize that not all website managers are accessibility experts, so we offer extensive support including a built-in Help Center, accessibility training for your team, webinars, and one-on-one support. We make sure that you and your team understand the compliance issues faced, learn how to remediate them, and keep updated with the industry's best practices.
Want More Information on Accessibility?
Get the datasheet to learn more about the product and how you can benefit from it.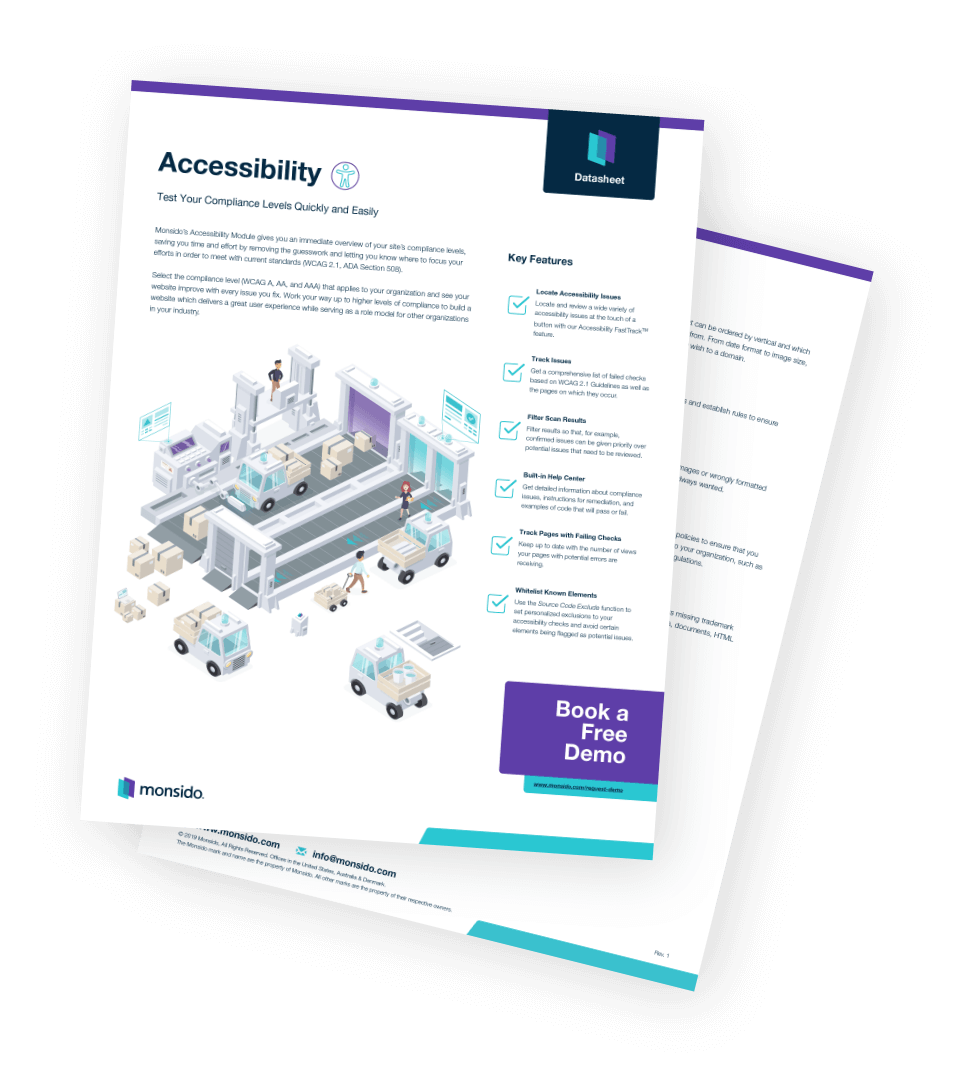 Make Your Website Better With Monsido
Find out how Monsido's tools can make your website optimization process efficient and effective.