Find on-page SEO errors and opportunities so you can achieve better rankings and attract more visitors.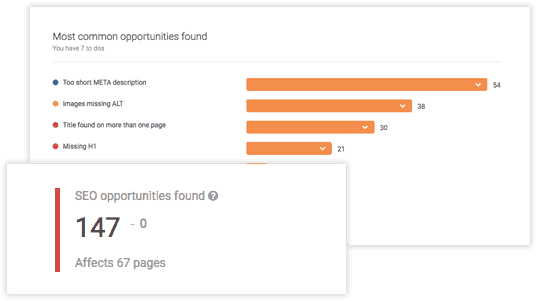 Automatically Find SEO Errors
Errors like missing H1 tags, broken links and too many internal links can harm your SEO ranking and visitor experience. Monsido scans your website and finds SEO errors so you can fix them and improve your ranking.
Monsido scans for SEO issues across your entire domain, presents the data in a simplified way and gives you guidelines on how to fix the issues. You don't have to be an SEO guru to optimize your website with Monsido.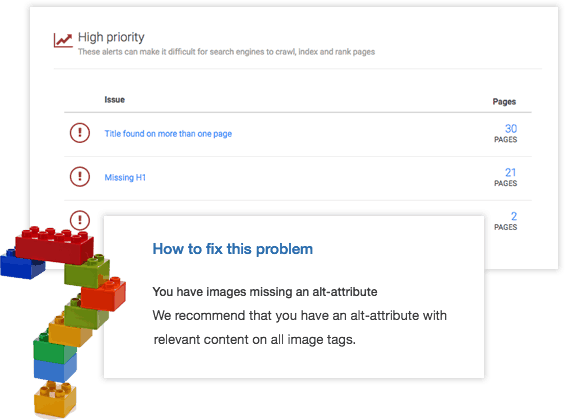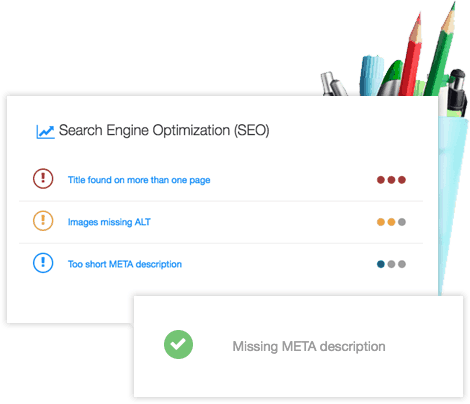 Track Compliance By Priority
Work on the issues that make the biggest impact first. Track how your site improves and see your SEO optimization progress all in one place.
Highlight SEO Errors Visually On
Your Website
Our "show on page" feature allows you to see errors visually on your website design or in your HTML code. We highlight the error with an icon for easy location and repair.

We Work With
Leading Companies

Make Your Website Better With Monsido
Find out how Monsido's tools can make your website optimization process efficient and effective.