Monsido helps you provide an unforgettable first impression for your users. Fix your errors so you look polished and professional!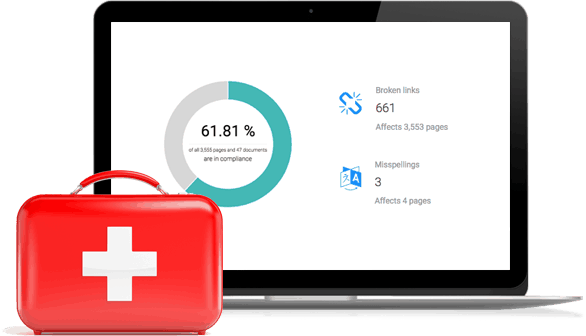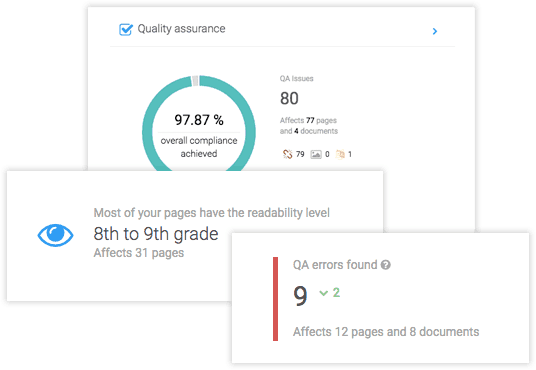 Intuitive Dashboard
Makes Maintenance
Easy
Monsido's Quality Assurance tool consolidates information in a way that is easy to understand. Visit the dashboard to see the errors that Monsido scans for: broken links, broken images, misspellings and readability.
Never Miss a Spelling Error Again
Misspellings can make a bad first impression. Monsido's spell check feature identifies and locates misspellings on your entire domain and even lets you customize your dictionary.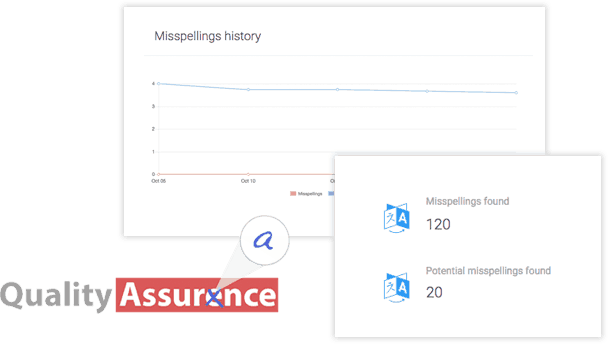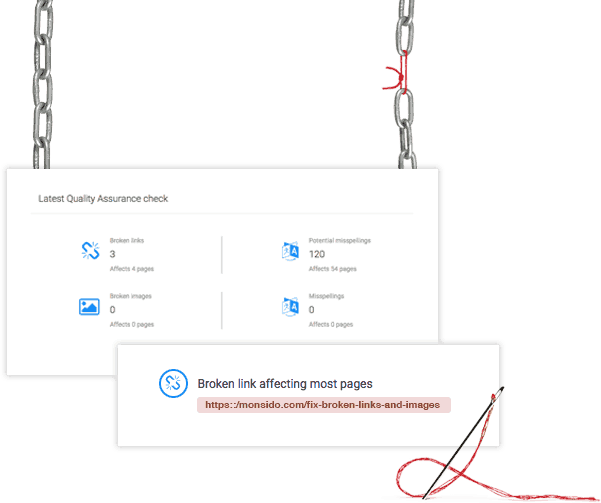 Fix Broken Links and Images
With web pages changing all the time, are you able to continually check whether your links are still working? Our broken link tool scans all the internal and external links on your website to make sure they are working. Sort by link, page or image.
Highlight Errors Visually On Page
The "show on page" feature allows you to see the errors visually on your website design or in your HTML code. We highlight all errors with an icon so you can easily locate the error.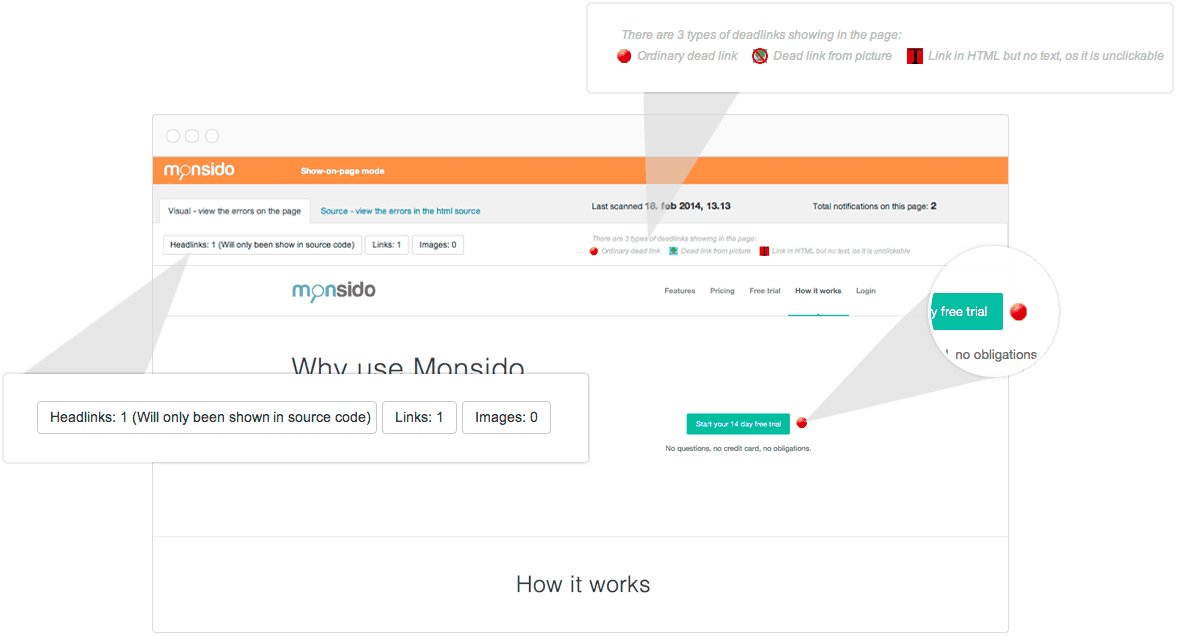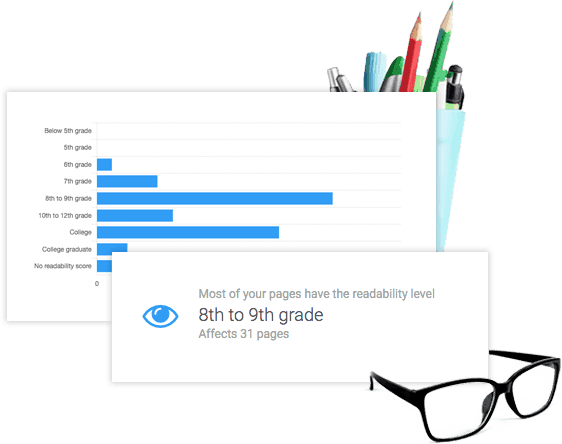 You have limited time to grab the attention of your visitors. We provide you with an overview of your site's readability score so your organization knows the how easily your content is understood.
We Work With
Leading Companies

Make Your Website Better With Monsido
Find out how Monsido's tools can make your website optimization process efficient and effective.