The Quality Assurance tool saves you time and effort by automatically finding issues before your visitors do. Remove errors to offer users a reliable and flawless web experience.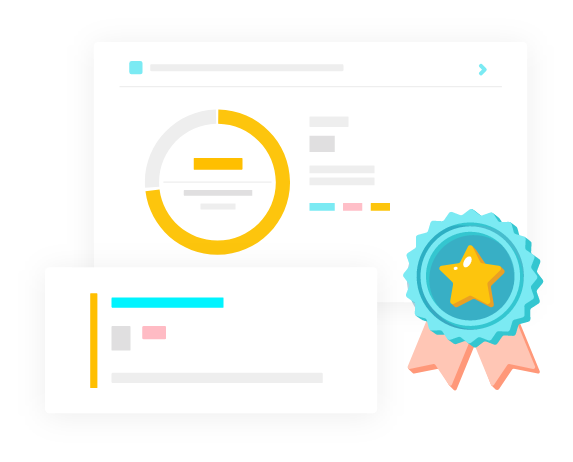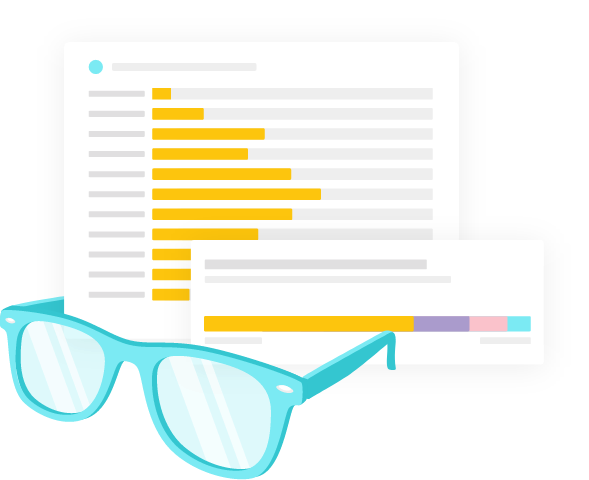 Every Insight on One Dashboard
The Monsido powered by CivicPlus® Quality Assurance tool consolidates information on one user-friendly dashboard. Errors are highlighted visually with recommendations on how to repair them, making it easy to fix for even the most non-technical team member.
Don't let another misspelling fall through the cracks and ruin your site's reputation. The Quality Assurance tool offers a spellcheck feature that ensures that spelling is correct and unified across all of your domains, and you can even create your own customized dictionary.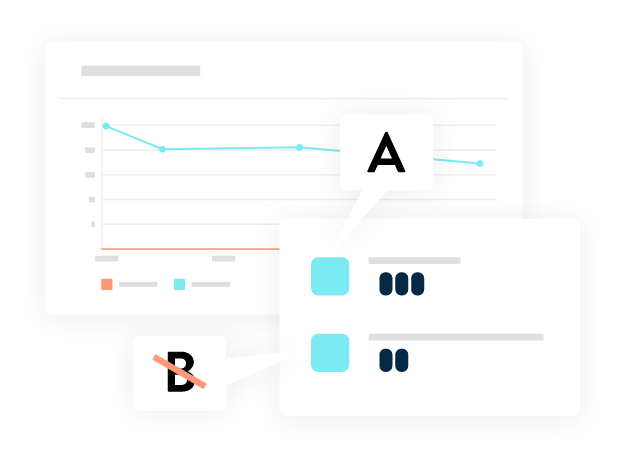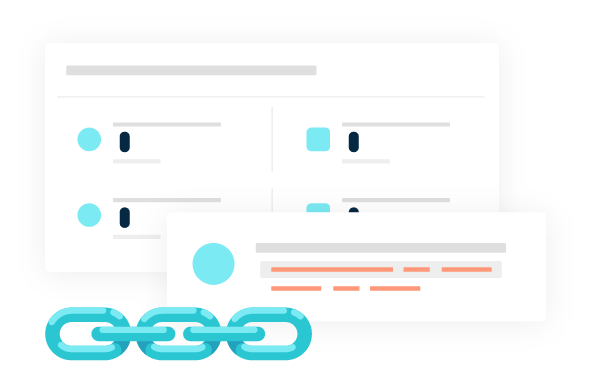 Maintain Site Quality with Confidence
Regardless of how large your site is or the number of domains you manage, easily find and fix broken links and images. See your SEO performance improve and maintain a smooth user experience across the board.
See Errors Directly On Your Site
Monsido offers browser extensions that show the location of issues on a webpage, making them easy to locate. The extensions bypass the need for users to log into the platform and instead lets you work on the issue directly on the page itself.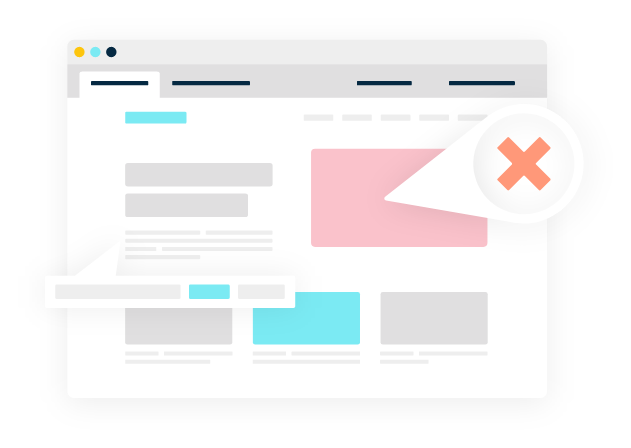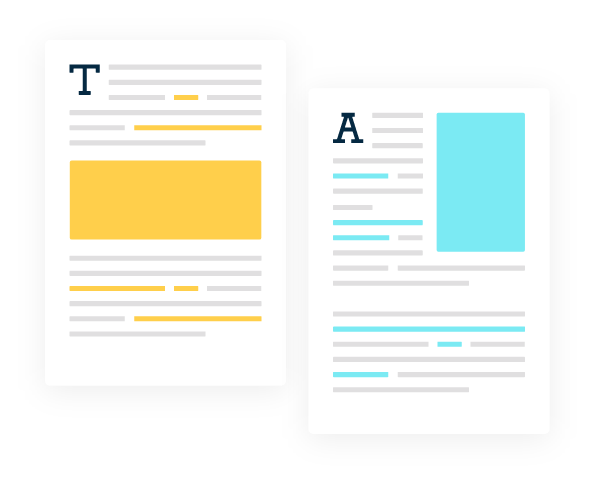 Enhance Content Readability
Web users tend to skim when they read web content, so complicated, dense content can result in high bounce rates. Get straight to the point with an instant overview of your site's readability score. Analyze and remediate content so that it is accessible and understandable for all visitors.
Want More Information on Quality Assurance?
Get the datasheet to learn more about the product and how you can benefit from it.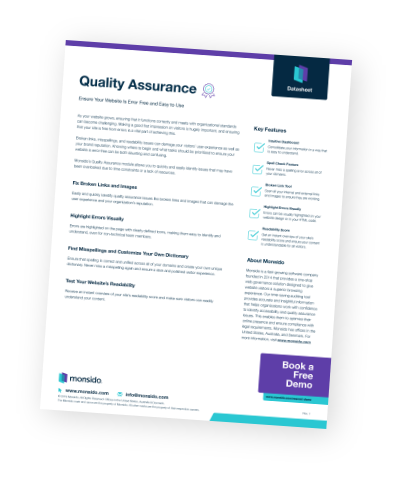 Identify Your Website's Biggest Issues
Find out if you are providing the best possible experience for your website visitors.