Align and ensure your online presence with persistent policies and see your content improve.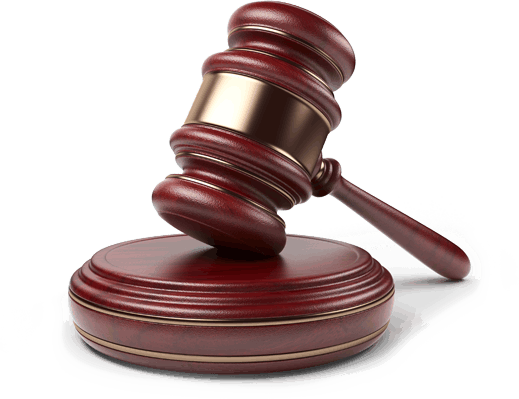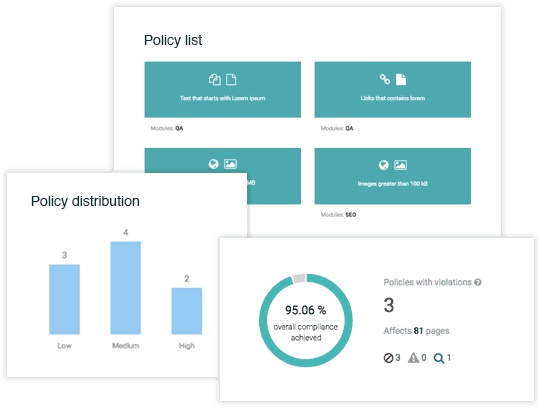 Put yourself back in the driver's seat. Help Monsido work for you by setting customized policies that reflect the needs of your organization and most importantly, save you time. Utilize our innovative query tool to streamline your online presence by producing the most accurate data possible.
Does your domain have inaccurate content? Use our preset rules or set your own policy tailored to what you need updated. Our platform gives you the freedom to fine-tune content quality the way you've always wanted.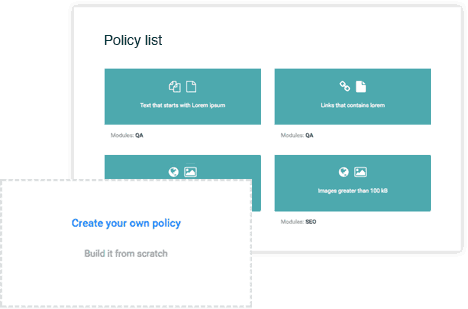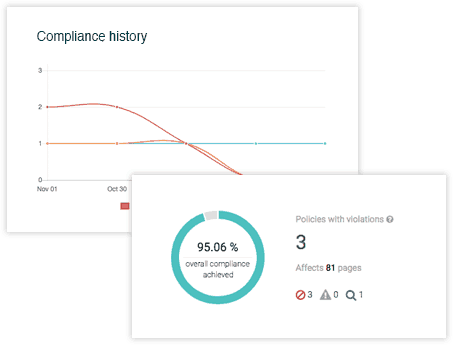 Do you crave consistency? Monsido allows you to choose relevant policies from our preset policy library and stay alerted about outdated information and violations immediately while you watch your content fall gently into place.
We Work With
Leading Companies

Make Your Website Better With Monsido
Find out how Monsido's tools can make your website optimization process efficient and effective.