Powerful Website Heatmapping
Monitor how visitors actually interact with your pages with Monsido powered by CivicPlus® to hone in on where and how to improve your visitor's user experience.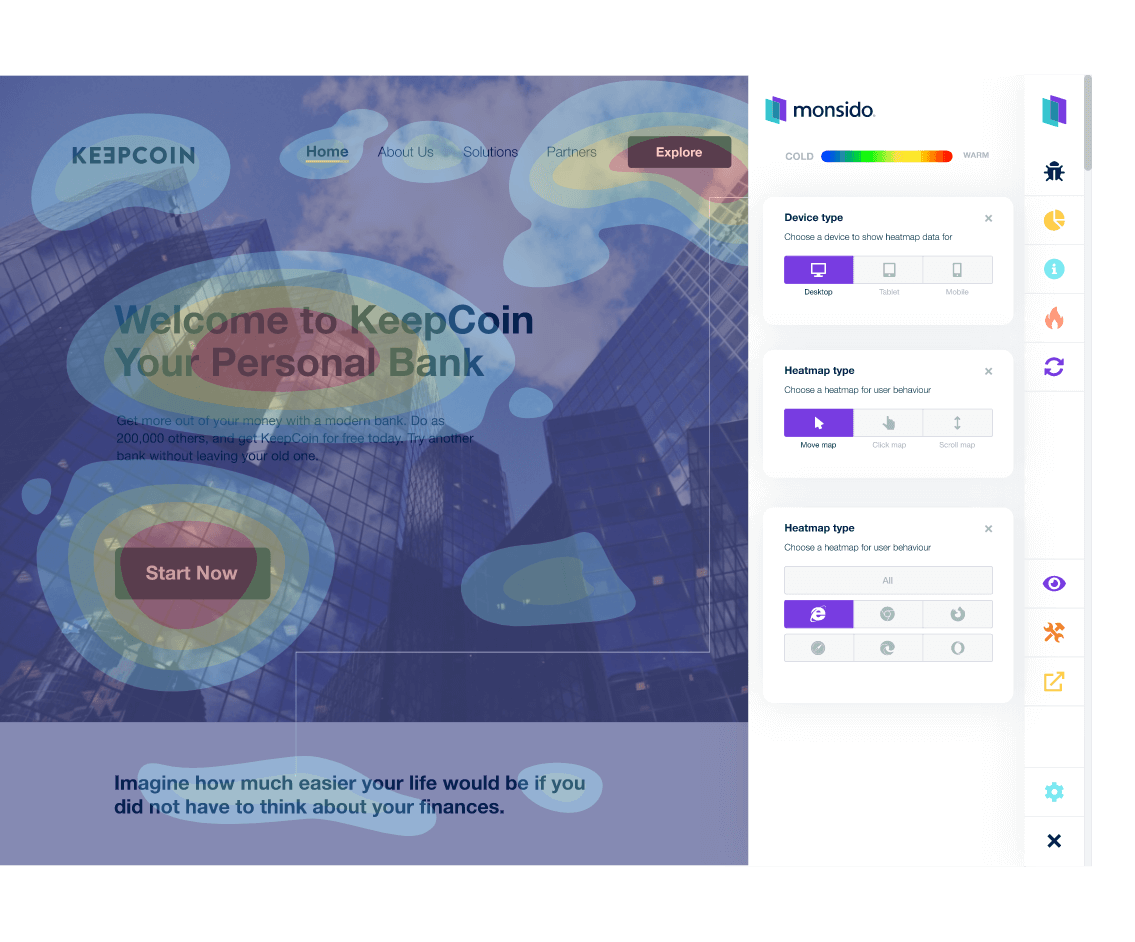 Connect With Your Website Visitors
Find out which pages have the most traffic, as well as friction points and issues that are causing visitors to lose engagement.
Create a More Engaging Web Experience
Discover the elements that visitors engage the most with and identify where they run into obstacles on your site.
Track the performance of your web pages before and after a redesign, and identify the most engaging elements.
Insights across all devices

Analyze your visitors' behavior on any device — desktop, tablet, or mobile phone.

Data on different mouse flows

Explore your user experience with different mouse flows and interactions on the page.

Insights on different browser types

Examine the user experience using different browsers.

Heatmaps Reporting Tool

Gain detailed insights on user behavior on your pages to understand the impact of any changes you implement.
Monsido Heatmaps tools allow you to monitor your user behavior and apply the right changes in order to increase repeat visits and engagement.
Monsido's Heatmaps are just one of the many great web performance features on our platform. Your team can access the tool directly from Monsido's Browser Extension or Monsido's web app.
Want More Information on Monsido Heatmaps?
Get the datasheet to learn more about Monsido Heatmaps and how you can benefit from it.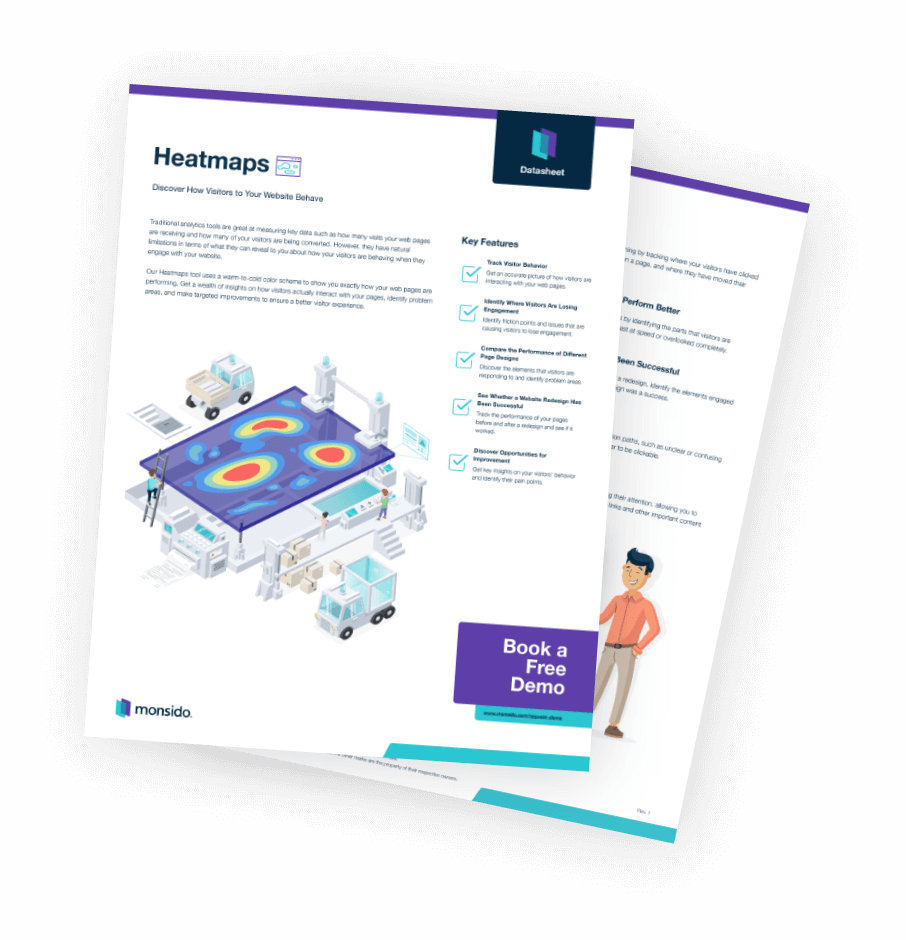 Make Your Website Better With Monsido
Find out how Monsido's tools can make your website optimization process efficient and effective.