Convenient Browser Extension
Get a quick overview of any flagged accessibility and web governance issues as you browse your website with Monsido powered by CivicPlus®. Available on Chrome, Edge, and Firefox.
Trusted by thousands of organizations for ongoing website optimization
Review Your Site as You Browse
Inspect web governance issues in your content and backend code that impact your website's accessibility and usability — including header hierarchy, missing alt tags, and more — directly from your browser.
Make Your Design More Accessible
Gain a better understanding of how users with visual disabilities experience your website to ensure your design is inclusive and meets their needs.
Quality Assurance

Easily and quickly identify quality assurance issues like broken links and misspellings that can negatively impact the user experience of your visitors.

Monsido Toolkit

Get real-time insights into your webpage's structure and the properties that impact your accessibility compliance.

Monsido Heatmaps

Monitor how your visitors actually interact with your pages to hone in on where and how to improve their experience.

Automated Accessibility Checklist

Track your accessibility compliance level in real time and prioritize the issues that need to be addressed right away.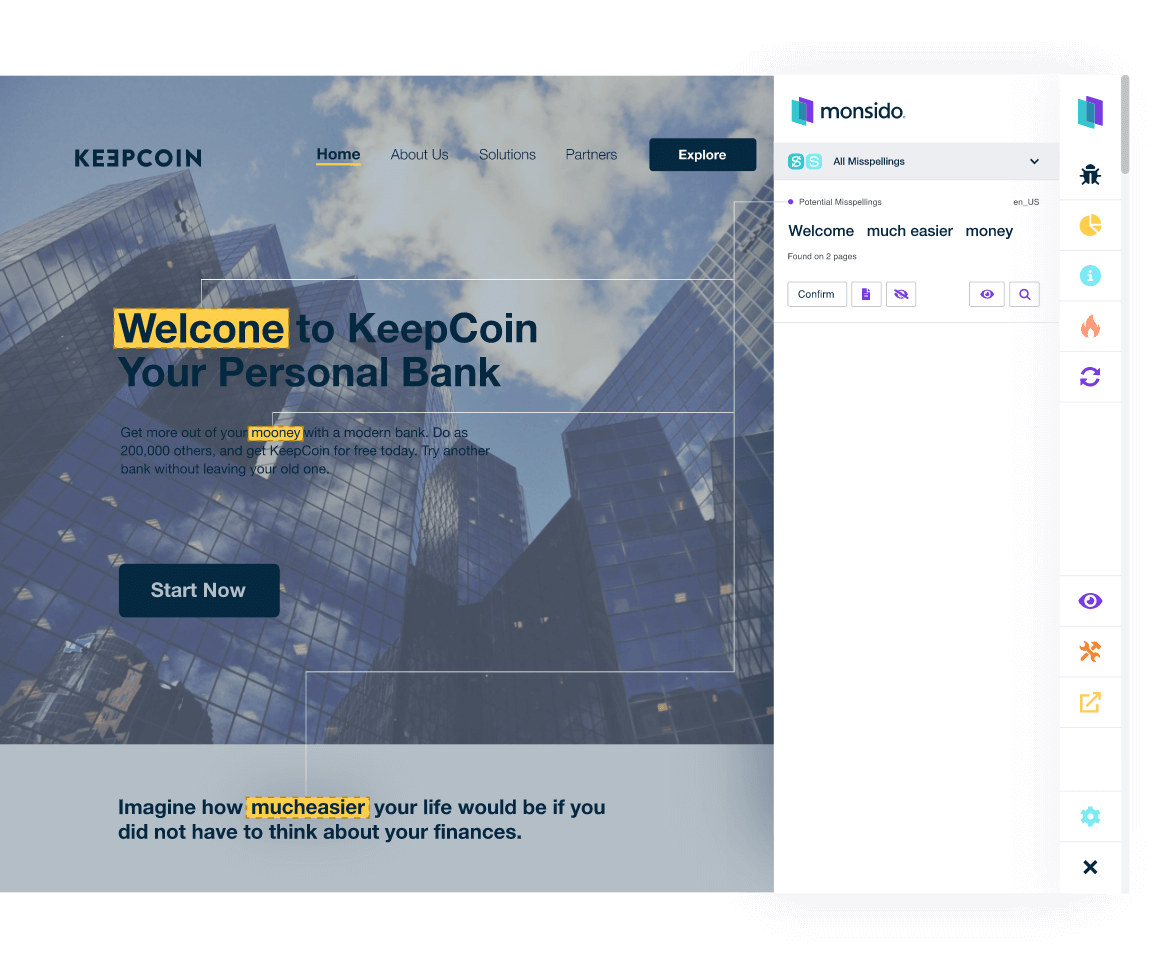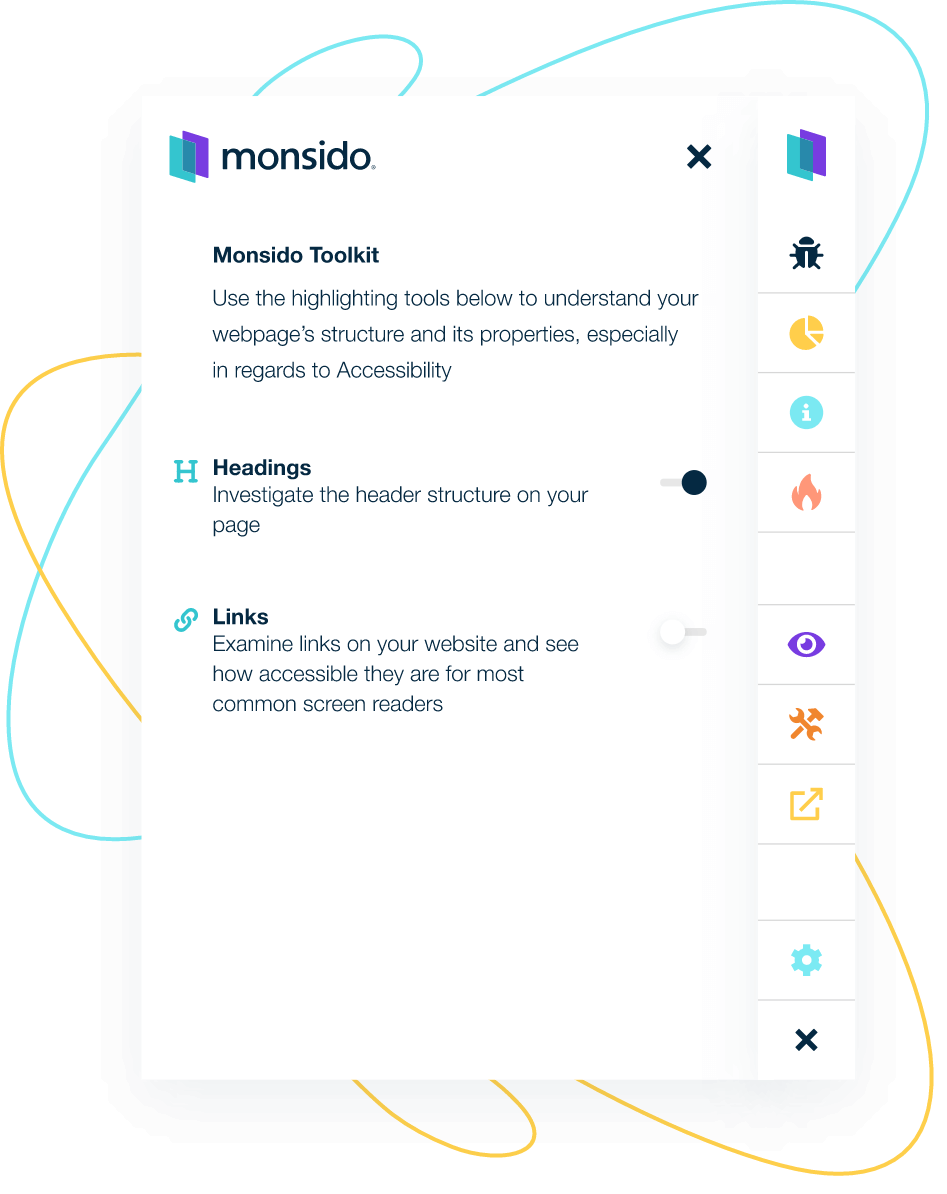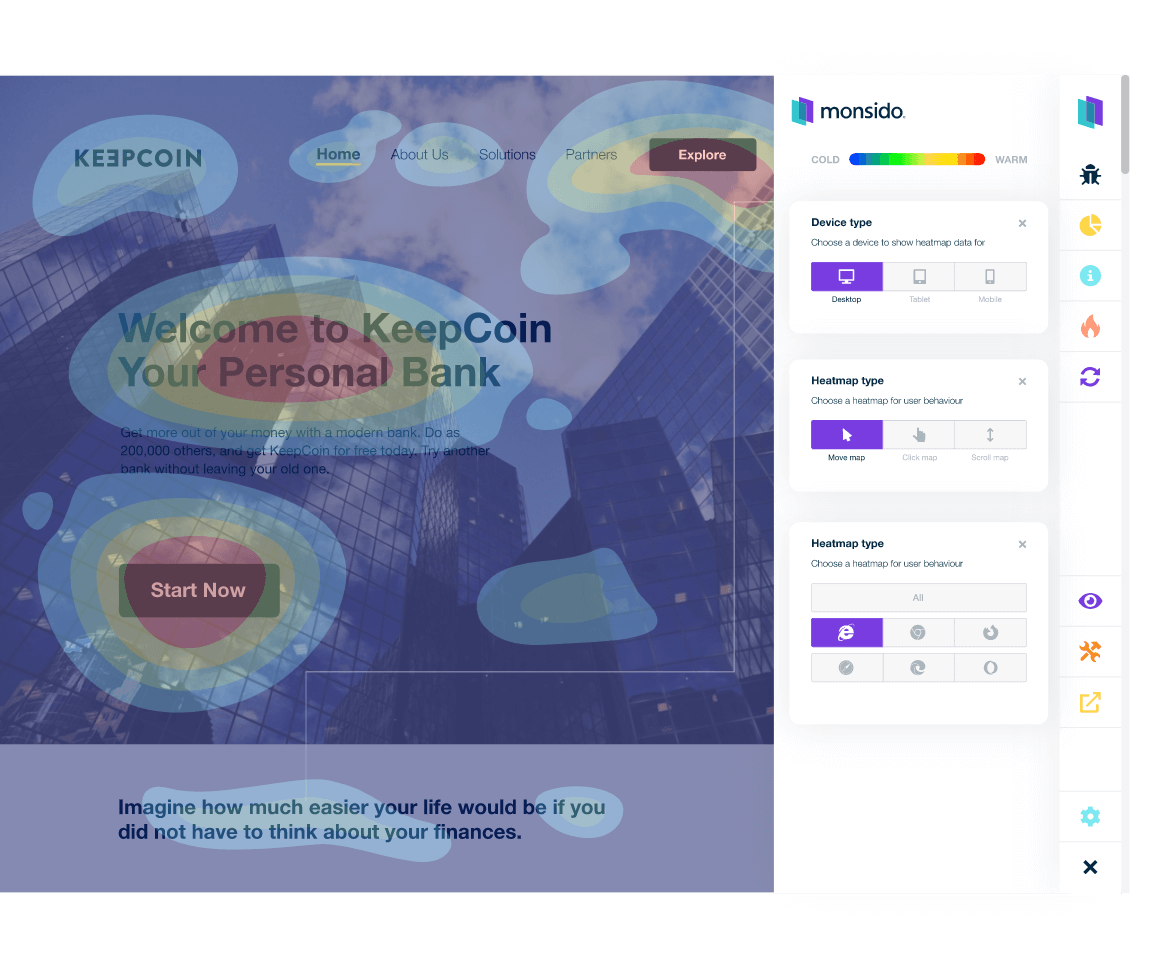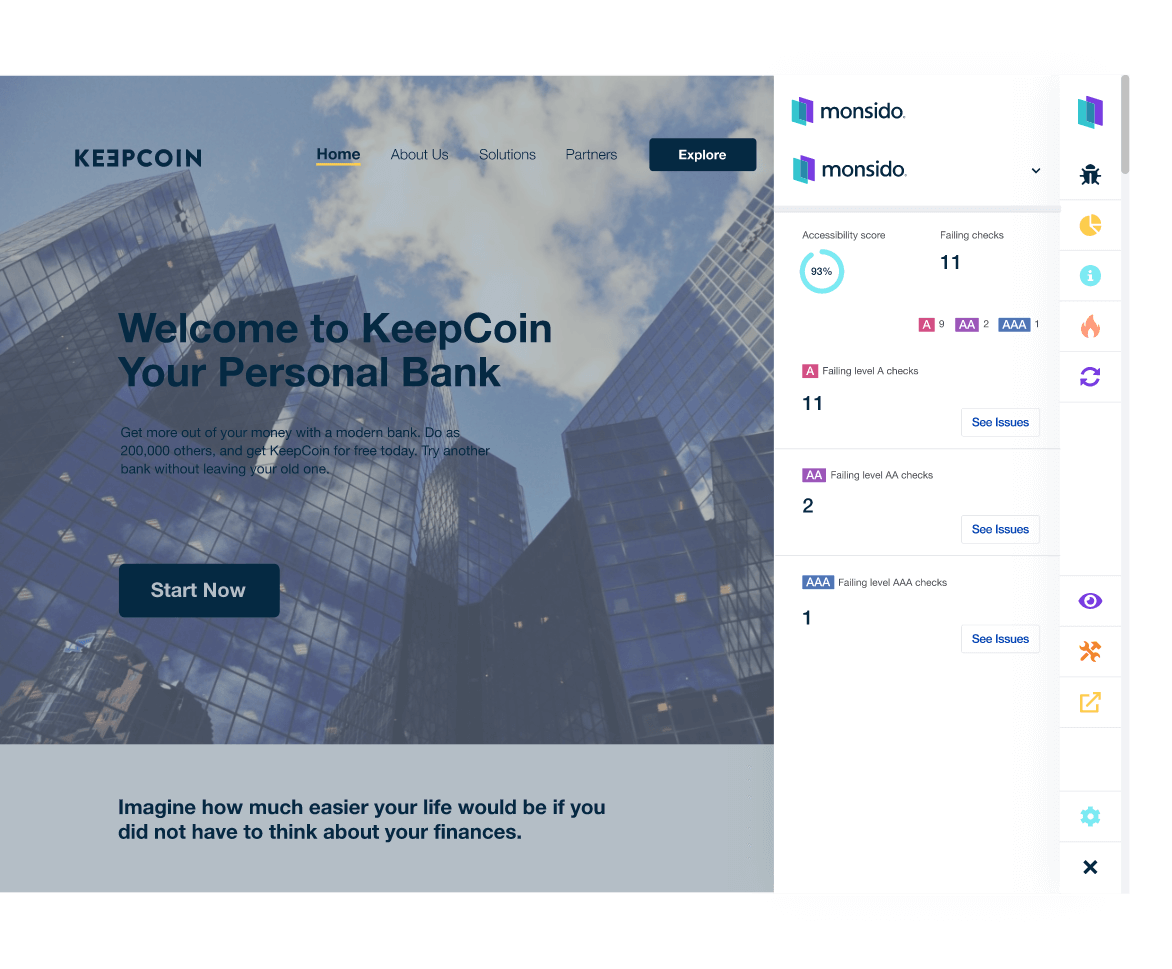 Make improvements, even faster
With our browser extension, fixing accessibility and web governance issues to get your website up to standards is easier than ever.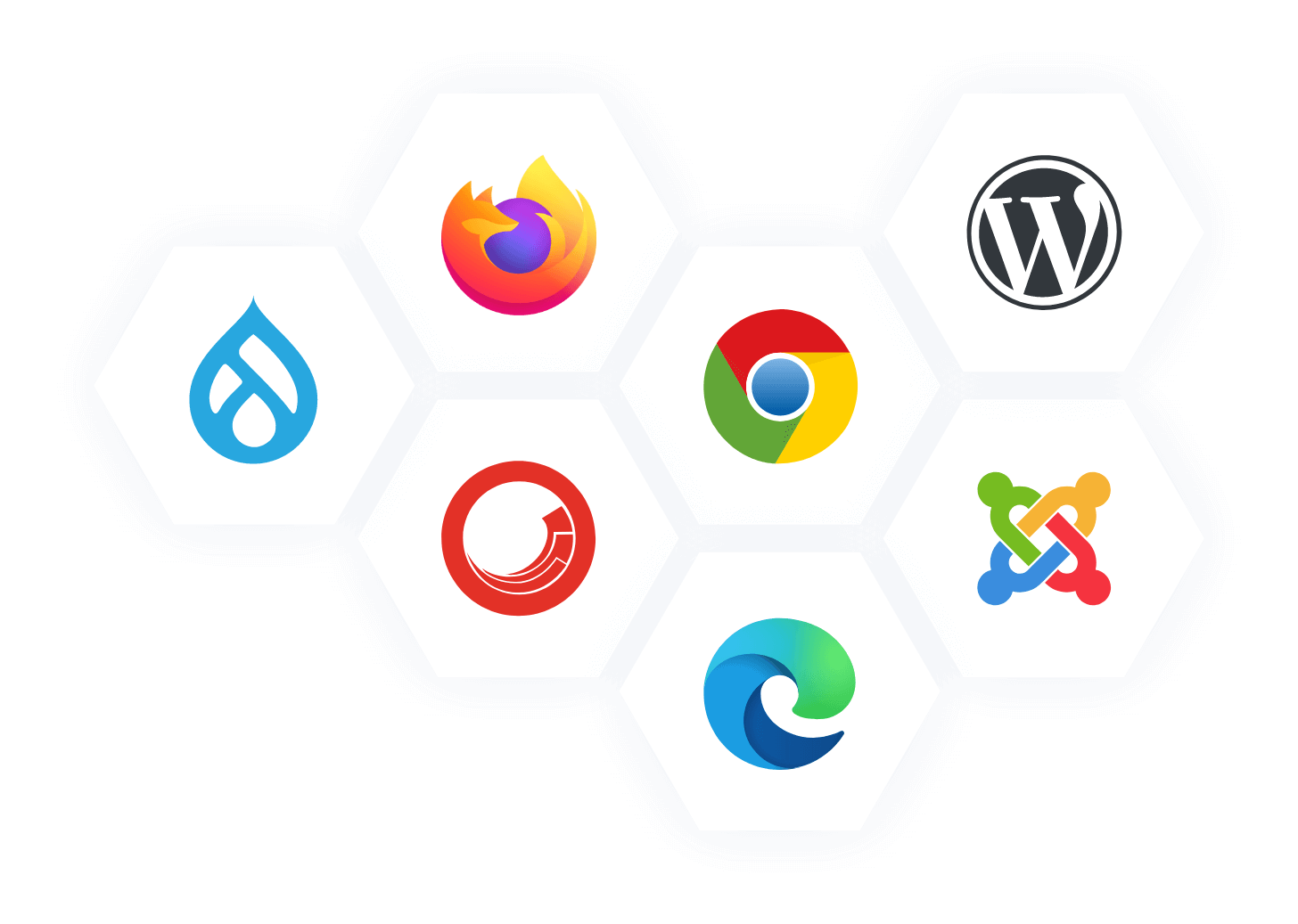 Integrate With Major CMS Platforms
Monsido offers seamless integrations with most major CMS systems including Wordpress, Drupal, Joomla, and more.
With one click, you can navigate from a flagged issue to a specific page in your CMS to fix errors instantly.
Want More Information on Monsido Browser Extension?
Get the datasheet to learn more about our Browser Extension and how you can benefit from it.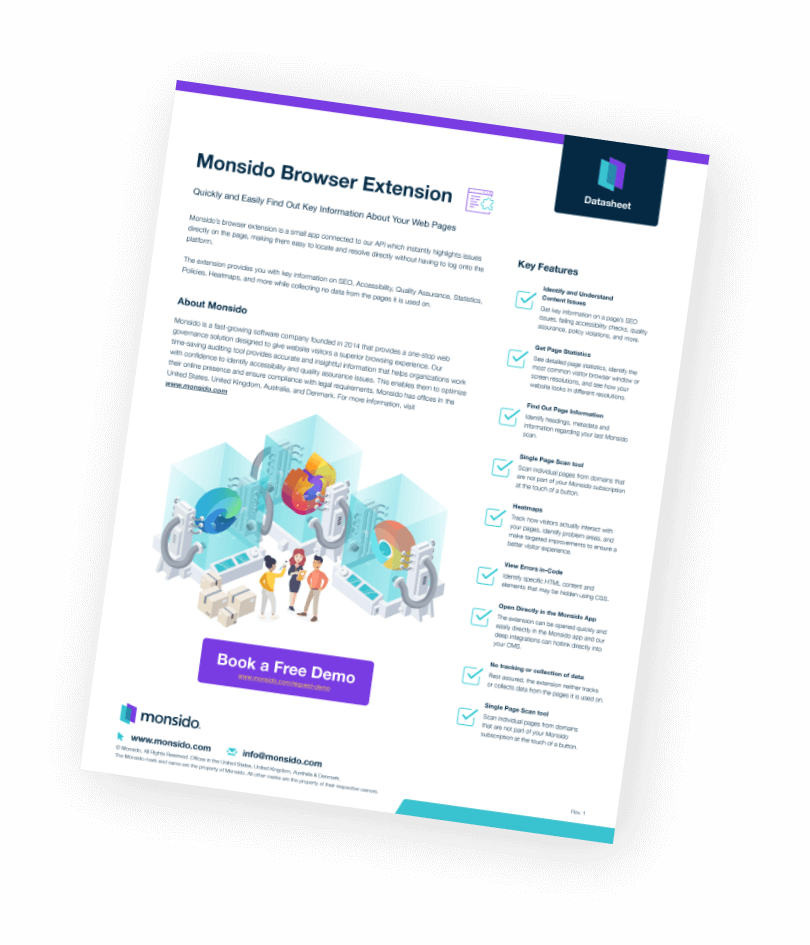 Make Your Website Better With Monsido
Find out how Monsido's tools can make your website optimization process efficient and effective.