Improve Your Online Presence
Monsido. The premier one-stop solution for optimizing your digital presence. Make sure your website is user-friendly, error-free, and easy to manage.
Can everyone use your website?
Make sure your online presence is inclusive for all your visitors. Monsido's industry-leading tool gives you the ability to keep track of vital accessibility issues that could harm your reputation and your users' experience. Keep up to date with current accessibility guidelines, optimize your website's user-friendliness, and keep track of your progress, all from one place.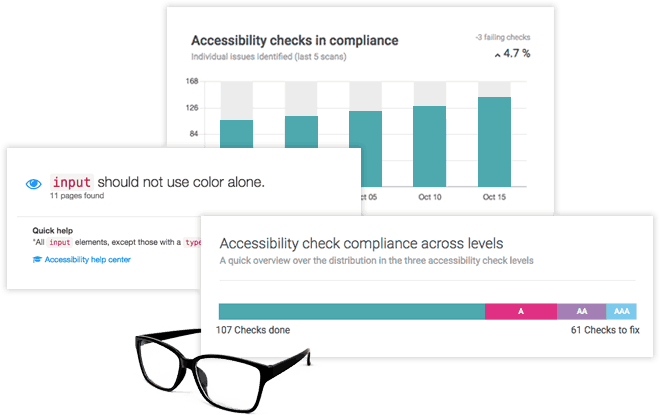 Is your website error free?
We can help to keep your online presence error free and easy to navigate. Quickly and easily check for SEO issues, misspellings, readability, grammatical errors, and more. If you want to get more traffic and ensure user satisfaction, look no further.
Is your website easy to manage?
Monsido's web governance solution makes the process of managing and maintaining your online presence easier than ever before. We can help you define your goals by providing you with easy-to-understand analytics, as well as help setting up the policies, standards, and rules needed to build confidence in your website.
We Help Organizations Worldwide