PDF Accessibility Made Easy
Though your website may be accessible, are your digital PDFs accessible too?
Accessible PDFs allow people with disabilities to read and navigate documents using a screen reader or other assistive technology. 
Unless you want to exclude 15% of the world's population and you don't care about the cost of your lack of compliance, it's time to get serious about PDF accessibility. 
CommonLook Clarity enables your teams to test and maintain the accessibility of your organization's PDF resources. With Clarity built into Monsido's interface, the path to compliance is fast, convenient and easy. 
Measure and track PDF accessibility right from Monsido's website scanning tool. PDFs can be fixed to comply with ADA Title III, WCAG 2.1, Section 508, HHS, PDF/UA or other accessibility standards.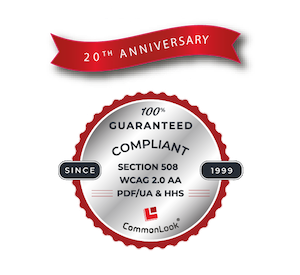 Here are the steps you need to follow to remediate non-compliant PDFs:
Step 1: From the Monsido dashboard, select Accessibility.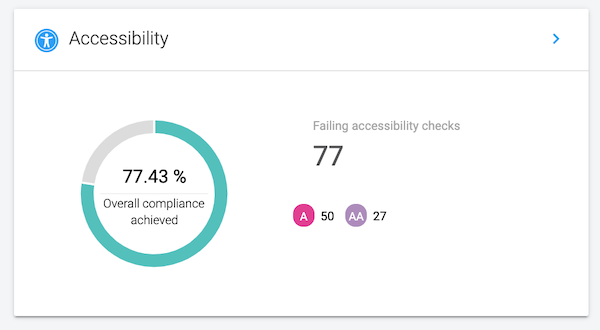 Step 2: At the bottom of the left sidebar menu, select PDFs and choose Internal or External.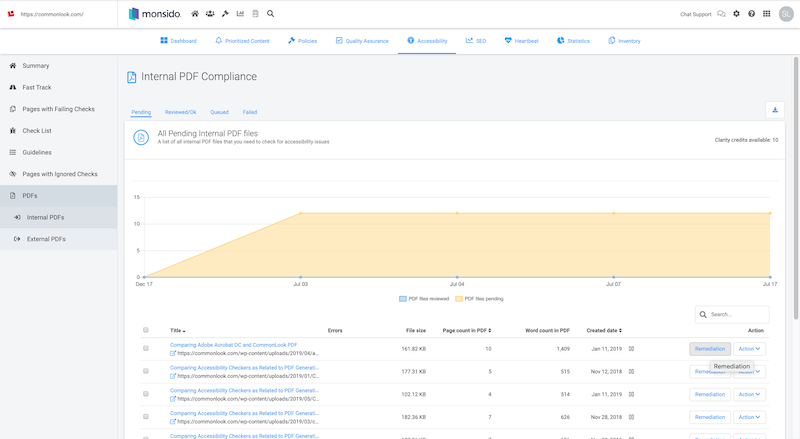 Step 3: If any of your PDFs need remediation, click the Remediation button.

Step 4: In the popup window, click OK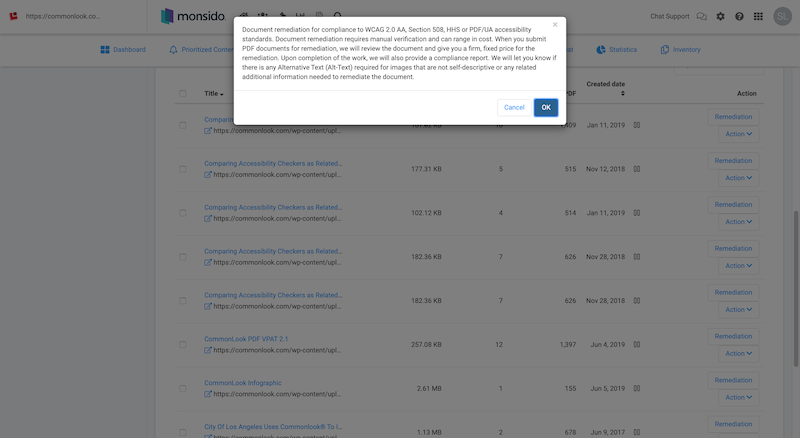 This sends the file to the CommonLook Remediation Team for review.

It's that easy to send your PDF files to CommonLook for remediation!


Next Steps:
CommonLook provides a fixed, firm price quote for the remediation project along with any special instructions. Once you approve the quote, CommonLook's expert remediation team will perform the accessibility remediation work. Files and accessibility reports are provided to the Monsido team for delivery to you. Finally, Monsido will bill you directly for remediation services.

If the CommonLook PDF Scanner isn't part of your Monsido plan, please reach out to your account executive for more information on how to implement this tool and start making your PDFs compliant. 
We Help Organizations Worldwide