Accessible PDFs allow people with disabilities to read and navigate documents using a screen reader or other assistive technology. Unless you want to exclude 15% of the world's population and you don't care about the cost of your lack of compliance, it's time to get serious about PDF accessibility.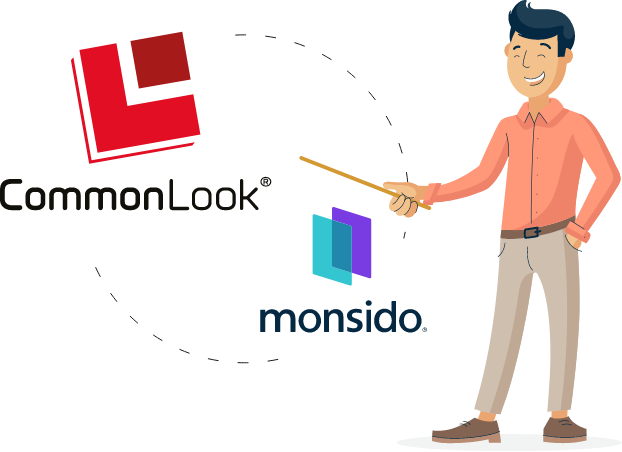 Monsido has partnered with CommonLook, the world leader in document accessibility compliance, to offer you a comprehensive solution for web content compliance.
CommonLook is the only PDF scanning tool, aside from Adobe, that has been recognized by the World Wide Web Consortium (W3).
Their premium feature, Clarity, has been built into Monsido's Accessibility module to enable your teams to test and maintain the accessibility of organization's PDF resources. With Clarity as part of Monsido's interface, the path to compliance is fast, convenient, and easy.
Measure and track PDF accessibility right from Monsido's website scanning tool. PDFs can be fixed to comply with ADA Title III, WCAG 2.1, Section 508, HHS, PDF/UA, the EU Web Accessibility Directive, or other accessibility standards.
Monsido customers will be able to upgrade their accounts to include the PDF scanning tool. The scanning results will be imported directly into the customer's account and available through the dashboard. PDF tracking will allow users to see which files have been remediated and those that have not.
We Help Organisations Worldwide