Top Financial Websites in Hong Kong Report 2020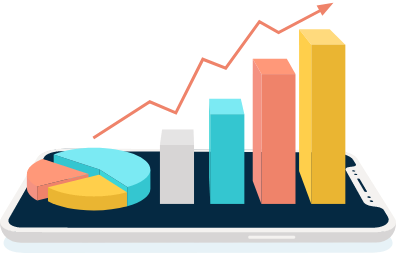 Hong Kong's financial market has gained international attention due to its sound financial system, resilient economy, and growth opportunities. Hong Kong is considered a 'leading regional and international finance centre' (KPMG 2019).

The global hunger for digital transformation in the financial sector is growing, fed by increasingly competitive global markets. This has increased the drive for companies to have a powerful digital presence; intuitive website design; superior user experience; well-written content; and streamlined website management.

Considering this, Monsido analysed the websites of the Top 38 Banking, Insurance, and Asset Management companies in Hong Kong to reveal the best performing websites in various categories. In this report, we will present the Best Websites Overall as well as the Top Financial Websites for Content Quality Assurance, Readability (content complexity), and Search Engine Optimisation (SEO).
Who does this report apply to?
This report analyses Banking, Insurance, and Asset Management companies in Hong Kong. This report will be relevant for Digital, Marketing, Brand, Customer Experience, and Communications teams.
Monsido is a software company that provides an easy-to-use website management platform which automates processes and streamlines reporting. Our time-saving software scans websites for financial regulations compliance, content issues, SEO opportunities, loading speed, and branding and styling inconsistencies.

Monsido's customers in the financial services industry include Generali Asia, Reserve Bank of New Zealand, AIA, Manulife Singapore, and Budget Direct.
Find out more about seeing your website's scan results and how your company performed in this report.