ZAG Interactive Partners With Monsido for More Digitally Inclusive Websites
SAN DIEGO, January 31, 2022 - ZAG Interactive, a full-service digital agency specializing in responsive website design, custom development, and Americans with Disabilities Act (ADA) conformance, has partnered with Monsido, leading in web governance SaaS platform, to deliver more digitally inclusive websites.  
ZAG Interactive had previously used other website accessibility tools to empower clients with compliant websites but was looking for a new technology partner to help simplify the process of delivering digitally inclusive websites. Passionate about delivering quality web services to their clients, ZAG wanted to ensure an easy-to-use and affordable web accessibility offering that helped their clients live up to WCAG 2.1 standards.
"It's been easy for our clients to use the Monsido platform and it's helped many of them streamline their web accessibility efforts. Beyond web accessibility, the tool has also helped them optimize other aspects of the website as content quality and address branding changes. What's more, our partnership across these website aspects has made it a cost-effective solution for our clients to perfect their website experience," said Name, Title at ZAG Interactive. 
"Website accessibility continues to be an important digital trend for businesses to address, and it's great that industry leaders like ZAG Interactive are proactive in addressing this with their clients. ADA compliance may at first seem intimidating to tackle, but by leveraging the right tools and getting help from professionals like the team at ZAG, businesses can rest assured that they're on the path to better digital inclusivity," said Sterling Rose, Manager, Partnerships at Monsido - an Optimere brand.

ZAG Interactive and Monsido have been partnered since April 2021. Together, they've been able to help ZAG Interactive's vast base of clients across the financial services, health & wellness, and retail sectors improve their web accessibility.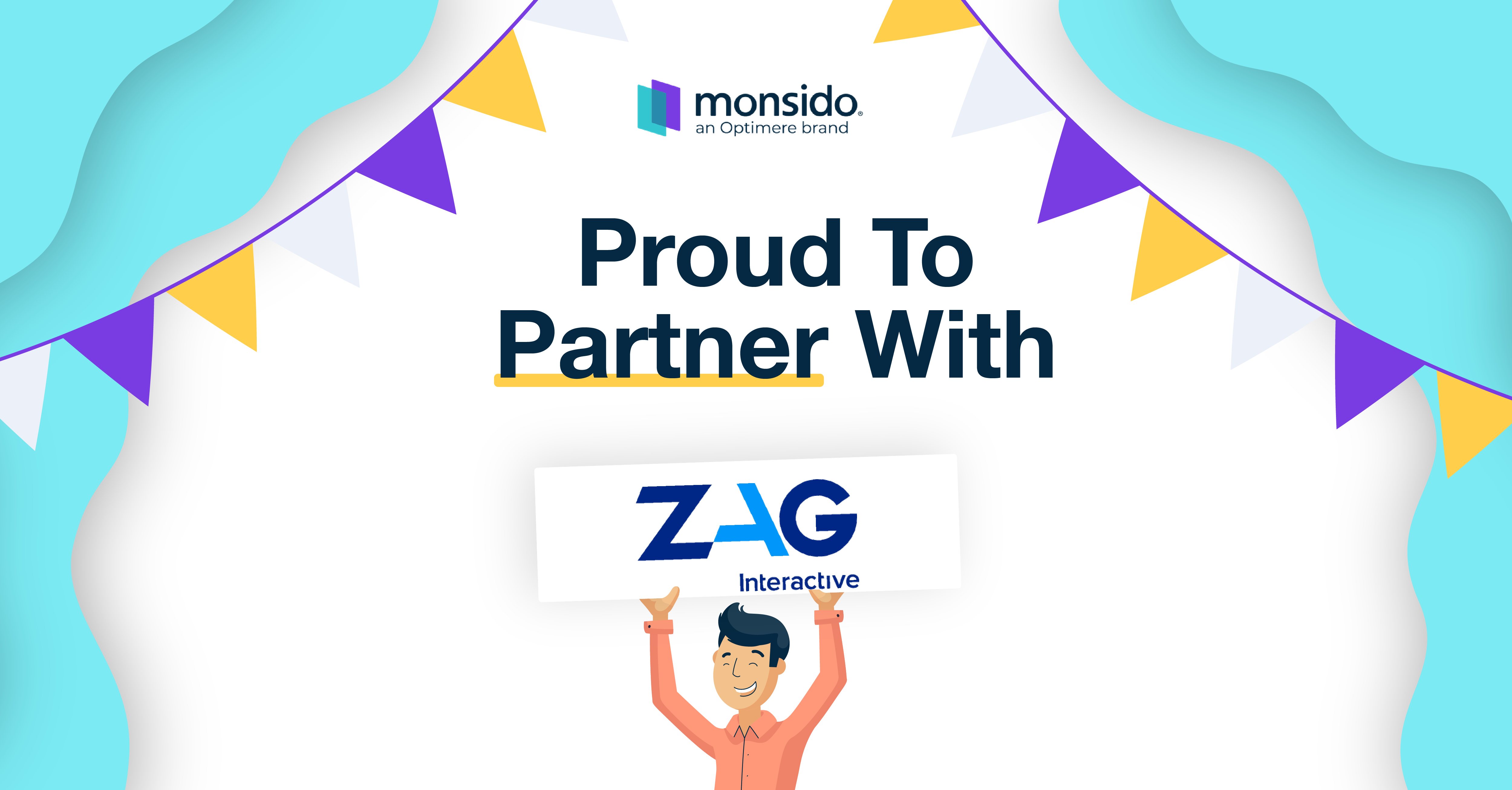 Established in 2002, ZAG Interactive is a digital agency specializing in ADA conformant, responsive website design and development. They are headquartered in Connecticut and have over 50 employees. ZAG helps clients nationwide create a digital strategy and run successful campaigns. Their teams serve to drive success for your business's digital presence.
Monsido is a leading web governance solution designed to enable organizations to deliver a superior and inclusive user experience across their digital presence and support their journey to ensure communications are open, optimized, and compliant. The Monsido Platform includes a cohesive suite of tools for web accessibility, website quality assurance, brand and content compliance, user consent management, social and web content archiving, and more. For more information, visit
monsido.com
.
For press inquiries, reach out to:
Jasmin de Guzman, Field Marketing Manager at Monsido - 
This email address is being protected from spambots. You need JavaScript enabled to view it.