In 2017, the
Canadian Survey on Disability
revealed that 22% of Canadians aged 15 and over had a disability. This equates to 6.2 million people across the country with at least one visual, cognitive, hearing, or motor impairment and this number is only expected to grow. But as a country, Canada has done well with implementing inclusivity into its society and accommodating for accessibility. The country has a long history of human rights laws against the discrimination of people of differing abilities and some Canadian provinces have their own laws in place governing accessibility, including that of web accessibility. Here are some of the provinces that have built web accessibility into their legislation.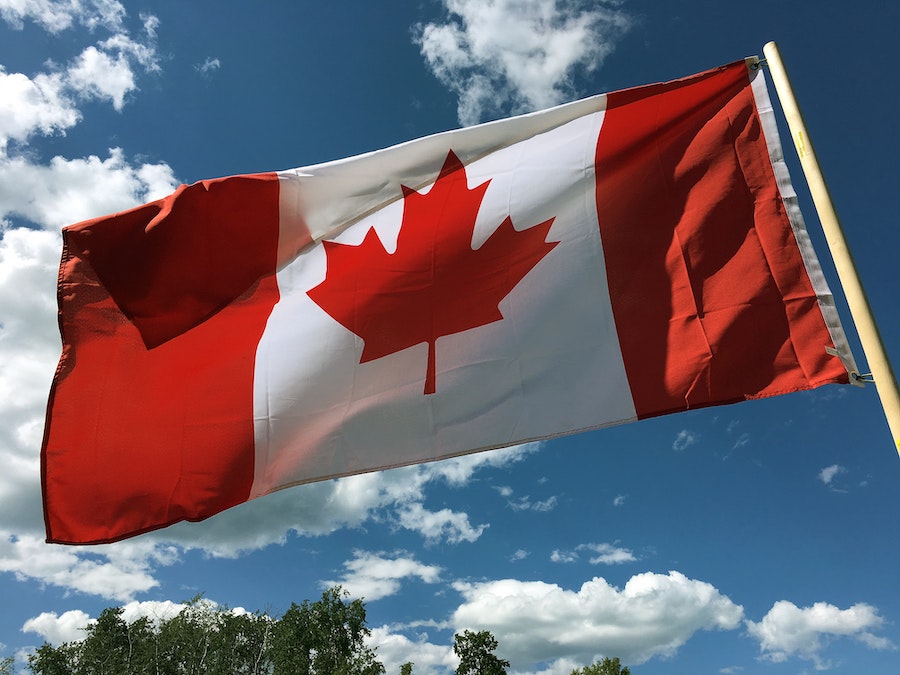 Even though Canada is in the process of setting rules for web accessibility with its upcoming Accessible Canada Act, the Canadian government has had standards for web accessibility in place since 1998! In 2000, it approved the Common Look and Feel (CLF) 1.0, which was their own set of web accessibility standards based on the Web Content Accessibility Guidelines 1.0. In 2006, the CLF 2.0 replaced the first version of the standard and built on the implementation of CLF 1.0. In January 2010, the CLF 2.0 standards were replaced by three new standards,  the Standard on Web Accessibility, the Standard on Web Usability and the Standard on Web Interoperability, which made the move towards their adoption of the newer and internationally-recognized WCAG 2.0. 
These standards only apply to government sites. Since individual Canadian provinces have their own accessibility acts in place, the requirements for these acts vary.
The Accessibility for Ontarians with Disabilities Act (AODA). 
Ontario is the first province in Canada to enforce a specific legislation on accessibility: the Accessibility for Ontarians with Disabilities Act (AODA). The Act was enforced in 2005, setting out a process for establishing accessibility standards. The standards are compulsory for government, businesses, nonprofits, and public sector organizations, and they can be categorized into 5 areas of daily life: customer service, information and communications, transportation, employment, and design of public spaces. Web accessibility is categorized under information and communications and follows the WCAG 2.0 level AA as the standard of conformance. By January 1, 2021, all websites and web content must conform with WCAG 2.0 Level AA, excluding live captioning and pre-recorded audio descriptions.

Learn more about the AODA deadlines in this blog post.
The Accessibility for Manitobans Act
The Accessibility for Manitobans Act was passed in December 2013, with a commitment to achieve an inclusive Manitoba for everyone by 2023. The act applies to all Manitobans within the public and private sector and is built around 5 areas of daily living that are similar to the AODA: customer service, employment, information and communications, design of public spaces and transportation. Their information and communications standard apply to web content that an organization controls directly or through a contractual relationship that allows for modification of the product with conformance at a minimum with WCAG 2.1 level AA criteria.
The Nova Scotia Accessibility Act
Nova Scotia is the province in Canada with the highest rate of people with disabilities at 30.4% in 2017 as compared to the national average of 22.3%. On April 27, 2017,
Nova Scotia's Accessibility Act
received Royal Assent, making it the third province with an accessibility law. The province aims to remove barriers to accessibility, including that of information and communications, to become accessible by 2030. Guided by the Government of Nova Scotia Accessibility Plan 2018-2021, the standards for user-centric accessible sites is based on the WCAG 2.0 level AA.
Quebec was one of the first provinces in Canada to establish a law on accessibility, currently called the Act to secure handicapped persons in the exercise of their rights with a view to achieving social, school and workplace integration. However, there is no detail of the extension of the law to the web. The government of Quebec adopted its own policy on access to its documents and services for people with disabilities and this is held as standard and reference point for web accessibility in the province. This policy covers documents and services under which local ministries and government agencies are required to accommodate the needs of people with disabilities in accordance with the WCAG 2.0.
British Columbia Accessibility Act
The government of British Columbia introduced the
British Columbia Accessibility Act
with the aim of making the province inclusive by 2024. Included in this act amongst the prevention and elimination of barriers for people with disabilities in areas of employment, built environment, education, etc, is the goal to make internet access in the province the most accessible in Canada by 2024 in accordance with WCAG 2.0 (AA)
Accessible Canada Act
The Accessible Canada Act (Bill C-81) is Canada's first federal accessibility legislation and is built on the Canadian Human Rights Act that prohibits discrimination based on disability. The act was proposed in Parliament in June 2018 and is meant to create national disability standards, identify and remove accessibility barriers, as well as prevent new barriers in areas under federal jurisdiction. The Parliament, the Canadian government, and federally-regulated private sector organizations are obligated to comply. 
Federal organizations are obligated to create an accessibility plan in consultation with individuals with disabilities, outlining strategies for improving their organization's accessibility. This accessibility strategy will need to be published, be reviewed and receive feedback from stakeholders and have annual progress reports available for public use. Under this act, information and communication technologies, including digital content and technologies used to access it, will be covered. It will be likely that the act will reference the Web Content Accessibility Guidelines (WCAG) for its digital accessibility standards. 
On June 21, 2019, the act received Royal Assent. The Accessible Canada Act will come into force on a date set by the Governor in Council.
Is your site accessible to people with disabilities?
Book a demo
with Monsido to find out and learn how to make your site more inclusive.