The COVID-19 pandemic has made many organizations, both big and small, turn to crisis communications to manage the global situation. Larger organizations have put out clear business statements informing customers about how they intend to navigate this unusual terrain. Smaller businesses are also addressing the issue to keep customers updated on where they stand in terms of their operations. Regardless of the size and type of your organization, it is vital that your website communicates critical information about your COVID-19 response to your customers to keep them updated and informed. 

Monsido is able to automate scanning and grouping all of your COVID-19 related content in one place so you don't have to shift through all of the content on your website. By doing this, you can ensure the content you are sending out to your customers in relation to COVID-19 is in context and free from content, policy, SEO, and accessibility errors. 

Through our grouping feature, you can search pages, URLs, or metadata that contains certain text and create reports on what issues need to be fixed on these specific pages. You can send these reports to different stakeholders in your organization, even if they are not a Monsido user. 

You can search for text that contains all the different terms people are using for COVID-19 (such as Coronavirus, Novel Coronavirus, or COVID) so you can change them to one consistent term that aligns with your company and ensure content editing is prioritized for COVID-19 content.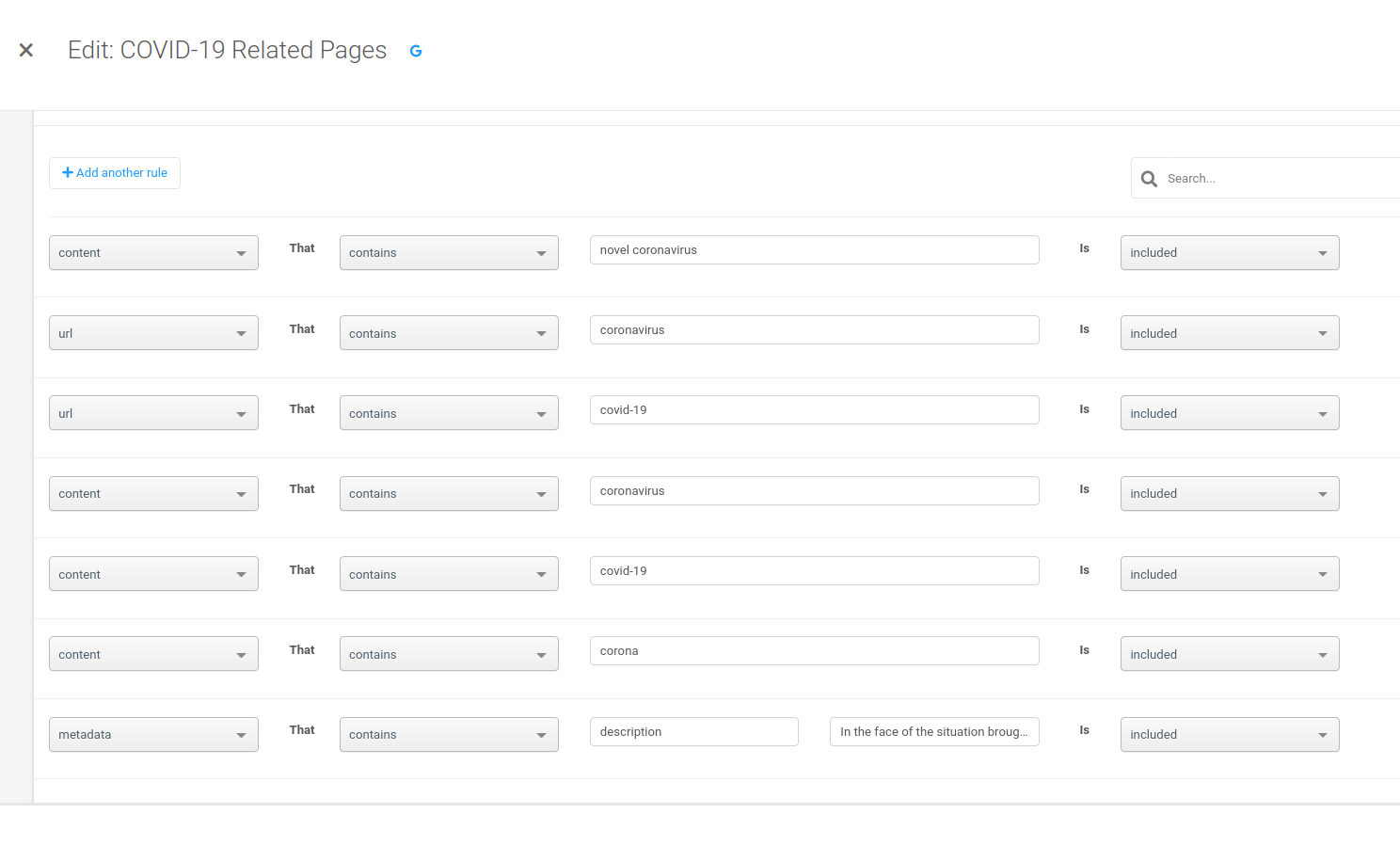 You can assign users so colleagues only see errors relating to their role. For example, assigning content errors only to content editors or so the Public Relations team can see the news section content. This is a much faster way to collaborate and have colleagues focus on the task at hand.
If you need assistance in ensuring consistency and reduced errors on your website, especially with COVID-19 content, let our team share with you how you can achieve this.
Get a free website scan
.