New Addition Empowers Users by Allowing Them to Customize Their Online Experience
SAN DIEGO, December 6, 2018 (Newswire.com)
- Monsido, a leader in web governance solutions that enhance user experience, today announced the forthcoming release of their latest tool under the Compliance Shield umbrella. This accessibility tool gives visitors control over the way they experience organizations' websites. Users will be able to remove style sheets, change background colors, fonts, and much more.
Compliance Shield is a group of tools that enable website owners to make their digital presence easily accessible. The new addition allows users to:
customize the way content is displayed so that it meets their own particular accessibility requirements
take into account difficulties they may encounter due to poor eyesight, color blindness, or other disabilities
Jannik Groentved, CEO, Monsido, said:
"This new accessibility tool ensures our customers' continued success with website compliance. We have built this addition to our product with feedback from our current platform users and are proud to debut a tool that enhances users' digital experience."
The new Compliance Shield tool will be available in Q1 2019.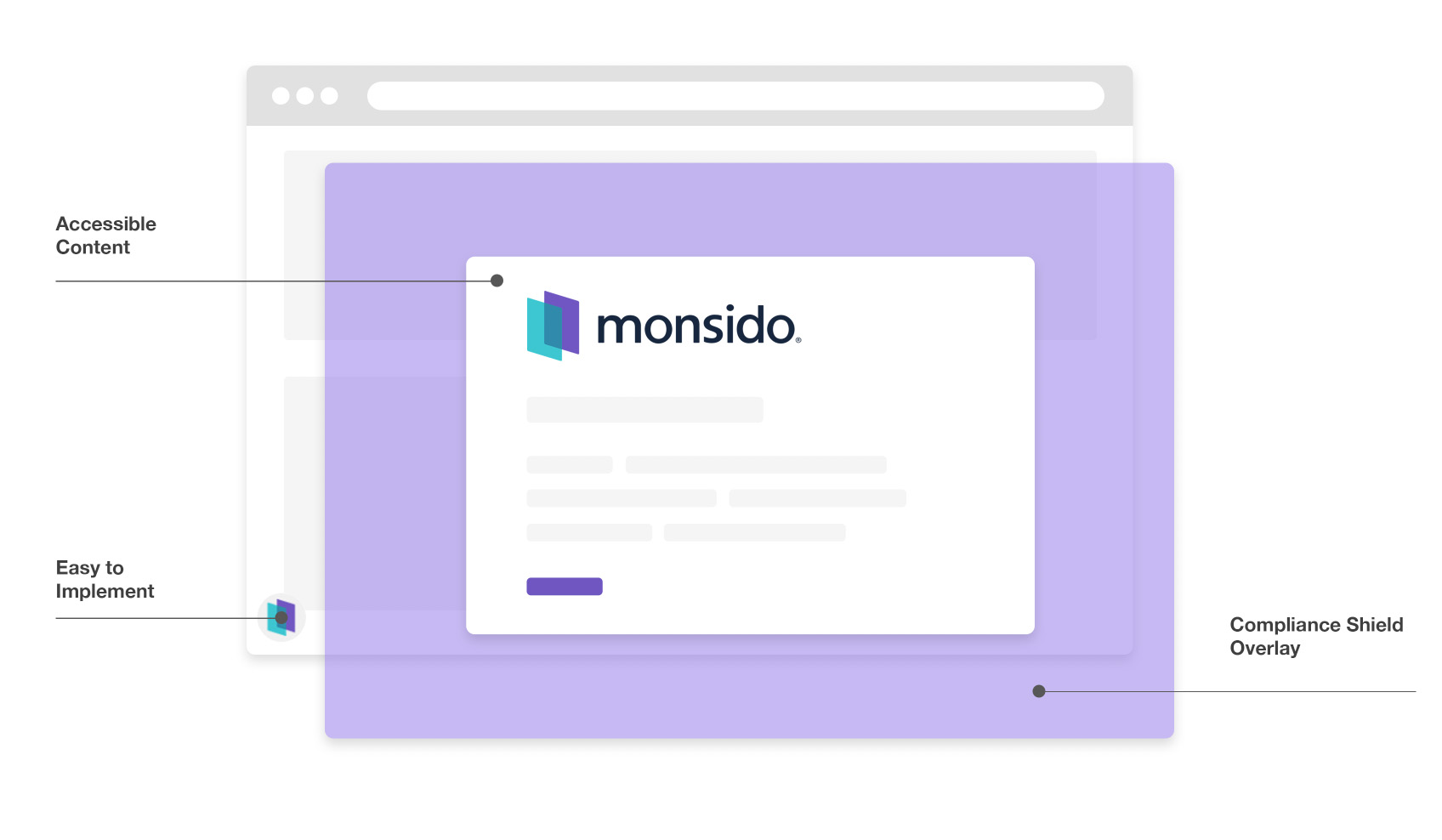 About Monsido
Monsido is a fast-growing software company founded in 2014 that provides a one-stop web governance solution designed to give website visitors a superior browsing experience. Our time-saving auditing tool provides accurate and insightful information that helps organizations work with confidence to identify accessibility and quality assurance issues. This enables them to optimize their online presence and ensure compliance with legal requirements. Monsido has offices in the United States, Australia, and Denmark. For more information, visit
www.monsido.com


Media Contact
Lauren Heckler
+1 858 869 0829
This email address is being protected from spambots. You need JavaScript enabled to view it.