SAN DIEGO, August 4, 2021
- Hannon Hill, makers of the award-winning Cascade CMS, has integrated with Monsido, a leader in web governance solutions, to deliver a seamless experience for users to automatically scan, identify and correct website errors.
The integration between Cascade CMS and the Monsido platform provides users with an efficient and time-saving workflow to address website issues, such as accessibility, broken links, misspellings and more.
Monsido's Browser Extension allows users to work in the Cascade CMS interface but receive visual on-page highlights of errors. This allows Cascade CMS users to efficiently work in a task-oriented manner, and maintain a high-quality website for their visitors.
"We're thrilled to integrate with Cascade CMS, and empower even more users to go directly from a Monsido Scan Report to the page with the error,"
said Jacob Riff, COO at Monsido.
In addition, Bradley Wagner, Vice President of Engineering at Hannon Hill added,
"Mutual customers will appreciate the ease with which they can quickly get to their content in Cascade CMS, significantly reducing the time needed to locate and correct website errors identified in Monsido reports."
For more information, visit the web pages for
Cascade CMS
or
Monsido & Hannon Hill partnership page
.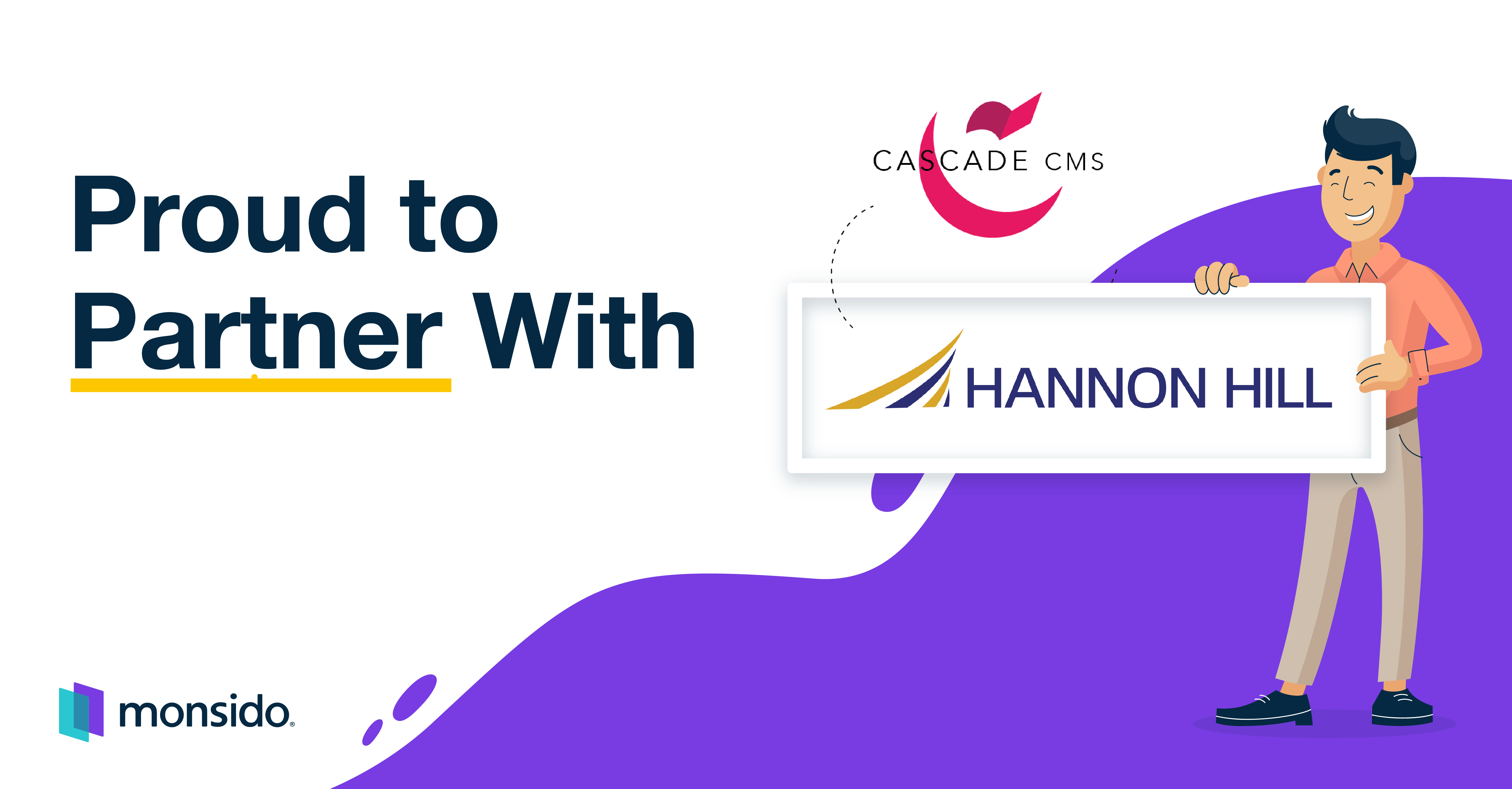 About Hannon Hill 
Cascade CMS is the #1 most-used enterprise web content management system among colleges and universities. It is currently implemented by over 300 prominent institutions in the United States, Canada, and around the world and powers over 50,000 sites. And those numbers continue to grow each day. Throughout our history, we've consistently introduced features that make managing digital content easy and simple. Your needs guide our choices. Everything from our product roadmap to our service offerings reflect a commitment to your success. To learn more, please visit
hannonhill.com
.
About Monsido
Monsido is a fast-growing software company founded in 2014 that provides a one-stop web governance solution designed to give website visitors a superior browsing experience. Our time-saving auditing tool provides accurate and insightful information that helps organizations work with confidence to identify accessibility and quality assurance issues. This enables them to optimize their online presence and ensure compliance with legal requirements. Monsido has offices in the United States, United Kingdom, Australia, and Denmark. For more information, visit
www.monsido.com
For press contact, reach out to:
Jasmine de Guzman, Field Marketing Manager at
This email address is being protected from spambots. You need JavaScript enabled to view it.