By now, you should know that broken links are terrible for quality assurance. Broken links can destroy your conversion rates. They indirectly harm SEO by affecting bounce rate, time on site, and how you pass link juice. Broken links may also directly harm SEO rankings by sending signals that your website is old and outdated. So, how do you go about fixing broken links?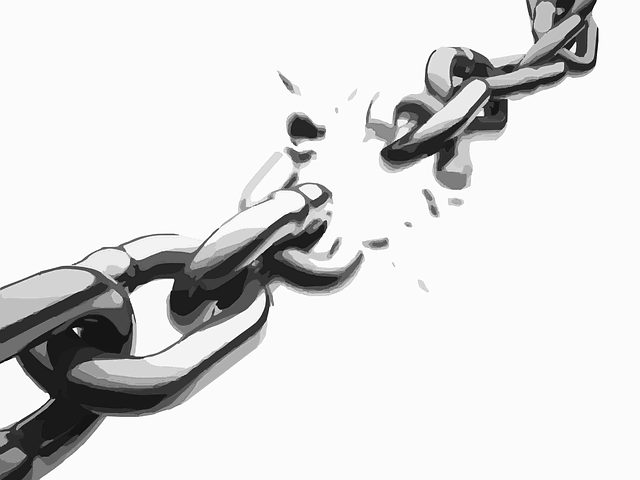 To fix broken links, you've got to find them first. There are numerous different ways to find broken links on your website. One is to use Google Webmaster Tools. Under the "Crawl Errors," you will be able to find broken links on your website. This will not find broken links to external pages though. Another option is to set up a custom filter on your Google Analytics account for your 404 Error page so you can track how many hits it gets. Again, this will not help you track broken external links.

So how do you find broken external links? You could spend all week (or month) going through every single page on your website and clicking every link to make sure it works. But, considering how quickly the internet changes, you'd have to start the process all over again right away to stay on top of broken links. Unless you want to hire a full-time broken link checker, we'd recommend getting a tool to automate the job.

Of course, we recommend using the Monsido Quality Assurance tool for finding broken links. The beauty of this tool is that it scans your website every week for broken links (and other errors) and sends a report to your inbox. This makes it really easy to stay on top of broken links so you can fix them before they hurt user experience and rankings.
Fixing Broken External Links
An external link is any link from your website to another website. A lot of webmasters make the mistake of thinking that broken external links don't matter because it won't hurt their own bounce rate or time on site metrics. However, broken external links are still disastrous for your website. It tells users that you aren't trustworthy. Too many broken external links also sends signals to Google that your site is outdated, and it could be harmful to rankings.
Fixing broken external links is fairly easy.
You've got two options:
Just remove the link completely
Replace the link with a valid link
Remember, just because you don't have control over broken external links (websites change and move content all the time), it doesn't excuse you from having broken links. You still have complete control over the maintenance of your own website and it is your duty to fix those broken links pronto!
Fixing Broken Internal Links
Unlike with external links, you have complete control over internal links. By initiating good web practices, you can prevent broken links on your own website. We will get into these practices in a later post, but they include tactics like creating a uniform policy for when naming URLs, removing old content, and creating new drafts of pages.

If you find a broken link on your website, it is major trouble. It will harm your SEO, it will reduce trustworthiness, and your conversion rates will suffer. There are 4 ways to fix broken internal links:

1. Is It A Typo?

One common cause of broken internal links is typos. See if the 404 Error is because of a misspelling and fix it. Problem solved!

2. Make the Page Real Again

This is the best solution for fixing broken links in terms of SEO, especially if the missing page has backlinks pointing to it. However, this does mean more work (you've got to recreate the page). And, in some cases, it doesn't make sense to recreate the deleted page – such as if the page was for a product you don't offer anymore.

3. Redirects

Using 301 redirects is the method that Google recommends for fixing broken internal links. Ideally, you redirect to a page with relevant content – such as a relevant post or a category or tag page. Only redirect to the Home page as a last resort. Redirecting broken internal links does take a bit of time, but it will keep the link juice flowing and gets you more page views, which is good for your SEO.

4. Delete the Broken Link

This is the easiest method of dealing with broken internal links. The downside is that you lose an opportunity to increase page views, time on site, and pass link juice. Only delete the broken link if it really isn't crucial to your site.